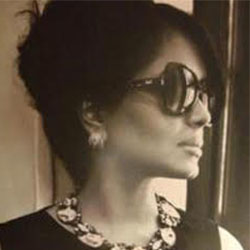 Rishini Weeraratne
Editor, HI!! Online
With over ten years of professional experience within the private and public sector, Rishini started her career in 2005 as an Event and P.R. Consultant. During her ten-year journey she has worked as a Business Development Consultant for Wizcraft International Entertainment (India) and has also worked for Sri Lanka Tourism Promotions Bureau. She has worked with brands like Odel, Cotton Collection, Moët and Chandon, Bio Foods, Phantom Films (India), GAIA Skin Naturals (Australia), Royal Enfield (India), CIMB Bank (Malaysia), Mainland China, to name a few. She has also worked as a Digital Media Consultant for Otara Gunewardena and Iraj, amongst many others. She has also consulted for Destination Film Shoots in Sri Lanka including Bollywood Blockbusters, Bombay Velvet and Ready! Rishini has worked with International Artists such as Jessie J, Flo Rida, Taio Cruz and Sean Kingston and Indian Artists such as Salman Khan, Ranbir Kapoor, Anushka Sharma, Karishma Kapoor, Bipasha Basu, Sameera Reddy, Vivek Oberoi and Priety Zinta to name a few. She holds a LLM (Masters in Law) from S.O.A.S, University of London, UK and a LLB (Hons) Degree (UK).
---
---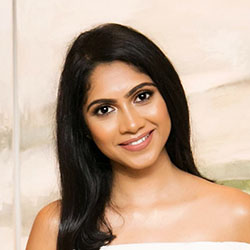 Ashini Appuhamy
Associate Editor, HI!! Online
Associate Editor of Hi! Online, Ashini has a passion for fashion, wellness and beauty, and travelling around the world. Hailing from the sunny beach town of Negombo and having lived in cosmopolitan London, Ashini has experienced the best of both worlds, which has shaped her outlook in life. Whilst in London, Ashini was exposed to the world of fashion, working at many high street brands, this prompted her to start one of the first online shopping platforms in Sri Lanka, The Glamour Boutique. With a background in Finance, Ashini currently manages the Digital Marketing of Hi!! and is constantly on the look out for the coolest new spots, trends and events to keep you up to date and entertained.
---
---
Heleen Wanigasekera
Fitness, Nutrition and Lifestyle Curator
Heleen, 40, is a working mum based in London whose passion for eating healthy and staying fit arose after the birth of her son. A proponent of disciplined fitness regimes supplemented by holistic lifestyles centered on healthy eating habits, Heleen disapproves of quick fix fad diets, and believes instead in wholesome meals paired with dedicated training. Fit mom Heleen is a testament to the fact that one can juggle motherhood and work, yet still manage to work out and train hard. Heleen leads an active yet balanced life and amdist her busy work schedule she finds time to workout six times a week. Apart from staying healthy and working out, Heleen makes it a point to "find time to follow fashion and read widely as well as watch a movie here and there! That said, I love a tub of ice cream when no one is around and do have little treats here and there which I make for myself or the whole family with healthy ingredients". Heleen's approach to health and fitness without compromise is fun, yet simple. She hopes to inspire young women and anyone to live a fit and healthy lifestyle without having to resort to extreme diets or short term fixes.
---
---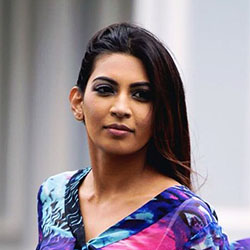 Chamari Perera
Fashion, Cuisine and Lifestyle Curator
A "child psychologist by day and blogger by night", 29 year old Chamari lives in Paris - the world's most visited city - with her husband. Her interests lie in Lifestyle, Fashion & Cuisine and she enjoys "the finer things in life to keep my sanity intact. That is to say handbags and shoes and all things pretty". Chamari is also the face behind the hand painted clothing line "Sparkling Brush". The accidental blogger, Chamari began documenting her fashion escapades because "every time I was at a fashion event, a frequent question I was asked was my connection to the fashion industry. Since my real job has no connection whatsoever to the fashion industry I would always meet with rather questioned faces". She has since been chronicling her experiences and sharing pictures with friends and family. Chamari plans to catalogue her unique take on Lifestyle, Food, Fashion and everything in between.
---
---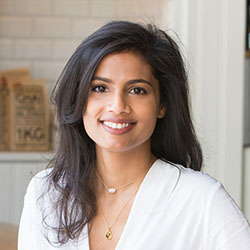 Gayle Gunawardena
Travel, Lifestyle and Cuisine Curator
Born and raised in London, Gayle, who has a background in Law and Finance, is passionate about food and travel. Living in a cosmopolitan city with "an almost unlimited supply of new and established restaurants to dine at" Gayle enjoys savouring new cuisine. She also enjoys travelling, and since she's based in the UK, where travel to Europe is cheap, easy and convenient, delights in quick weekend getaways to picturesque locales like Italy, Netherlands and Eastern Europe. As curator, Gayle will provide insight on all things London - the food, the history, things to do, sights and sounds. She will also be documenting her travels with the Hi!! Community - "this year alone I've been to Japan, Italy and Spain with Zanzibar and Amsterdam to go so there's lots to share!".
---
---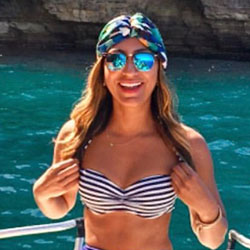 Dilani Wijetilaka
Fashion, Events and Lifestyle Curator
Dilani was born in Sri Lanka and moved to the states with her family when she was 2 years old. She lives in Manhattan, New York where she now pursues an illustrious career. Dilani kick started her career at NBC Sports before moving on to the E! Network where she rubbed shoulders with the Kardashians, the Jonas brothers, and the Real Housewives, as well as fashion icons like Hailey Baldwin, among others. At present, Dilani works as an Advertising Executive in Times Square selling television and online commercials from major brands like Nickelodeon, MTV, VH1, Paramount and CMT. She currently resides at the heart of the cultural melting pot that is New York City, a locale that is well placed to cater to her whims, fancies and inspirations. Her passions include travel, fashion, food and culture, which she will document as curator. After all, New York City is a vibrant city where "everyday there's a new place to see or experience to be had". Dilani's trained lens will provide an unprecedented insight into a plethora of unique experiences, with an occasional cameo from her Pomeranian puppy, Mila.
---
---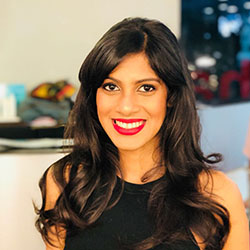 Nikita Samaratunga
A Feminist In The City
A self-declared feminist and foodie, Nikita's interest in gender issues began when she moved to Massachusetts for her studies to attend the all women's university Smith's College. With a BA in Political Science and Global South Development, Nikita moved to London to pursue her Masters in Development Studies at the London School of Economics and Political Science (LSE). Since then she has lived in four countries, worked at a host of international organizations and currently works in the International Development sector. While she spends a lot of her time writing on women's issues in the context of Sri Lanka, Nikita's other passion is of course – food! Nikita is especially interested in learning about the local cuisine of different places, and is always up for trying something new. She will be using her platform to talk about the real issues women in Sri Lanka face, as well as taking you along on her culinary adventures. 
---
---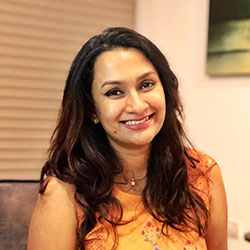 Yasara Abeynayake
Regional Curator
Born and raised in Sri Lanka, Yasara has traveled to almost every nook and corner of the island. After completing her studies in Sri Lanka, she enrolled at a prestigious University in London where she graduated with a BA in TV Production and Creative Writing. She has worked in the television industry in both Sri Lanka and UK for over a decade and kick started her career at ITV London. Travel and Cuisine being her two passions in life, Yasara makes it a point to explore at least one new international destination each year and she says that it, 'has given me the chance to travel to different parts of the world and experience different cuisines, fashion and culture.' After her marriage to the Former Rugby Captain of Sri Lanka, Yasara moved to the beautiful hill capital, Kandy. Having lived in cities all her life, Yasara describes this move as being 'a real breath of fresh air' and it gave her an opportunity to explore and discover a whole new city in the island. Today, Yasara is a walking, talking encyclopedia of information pertaining to Kandy. She has 'discovered all the little restaurants, hotels, boutique stores, coffee shops, galleries and hidden quaint villas and more,' and she will be sharing all the secrets with HI!!  
---
---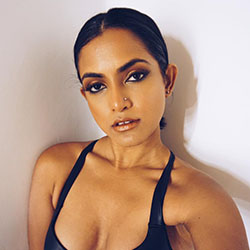 Nadiya Fernando
Fashion and Beauty Curator
Nadiya Fernando is a pro-certified make up artist and the owner of The Wax Museum; one of the island's most sought after hair and beauty salons. Nadiya has worked overseas including at London Fashion Week and was also instrumental in creating some stunning looks for the 2019 edition of the HI!! Best Dressed magazine. With an excellent eye for contouring and colour Nadiya's talent has made her a role model for many aspiring make up artists. Nadiya comes on board HI!! Online as a Fashion and Beauty Curator.  
---
---