Colombo, a city known for its hustle and bustle is fast becoming known for its fashion culture. From fashion shows to social events, the people of Colombo are on point with their fashion game.
Gone are the days where it was simply copying a trend. Today it is not just about the clothes you wear but it is what encompasses your personality, your style and most importantly showcases your uniqueness to the world.
This has paved way for a new era of fashion designers to unleash their creative skill and hone in on this new aspect in unforeseen ways and Dulasha Jayawardhana is one such individual. As 'an artist turned designer' she manages to marry both vintage and contemporary fashion and is just about detail oriented as one can get thus producing one of a kind garments which are long lasting.
She is at the top of her game having launched her second collection, Dark Twilight last month.
You can check out her new collection on Instagram on @dulashalk and @dulashajayawardhana and can dm her for direct orders or you can also check it out at FMLK.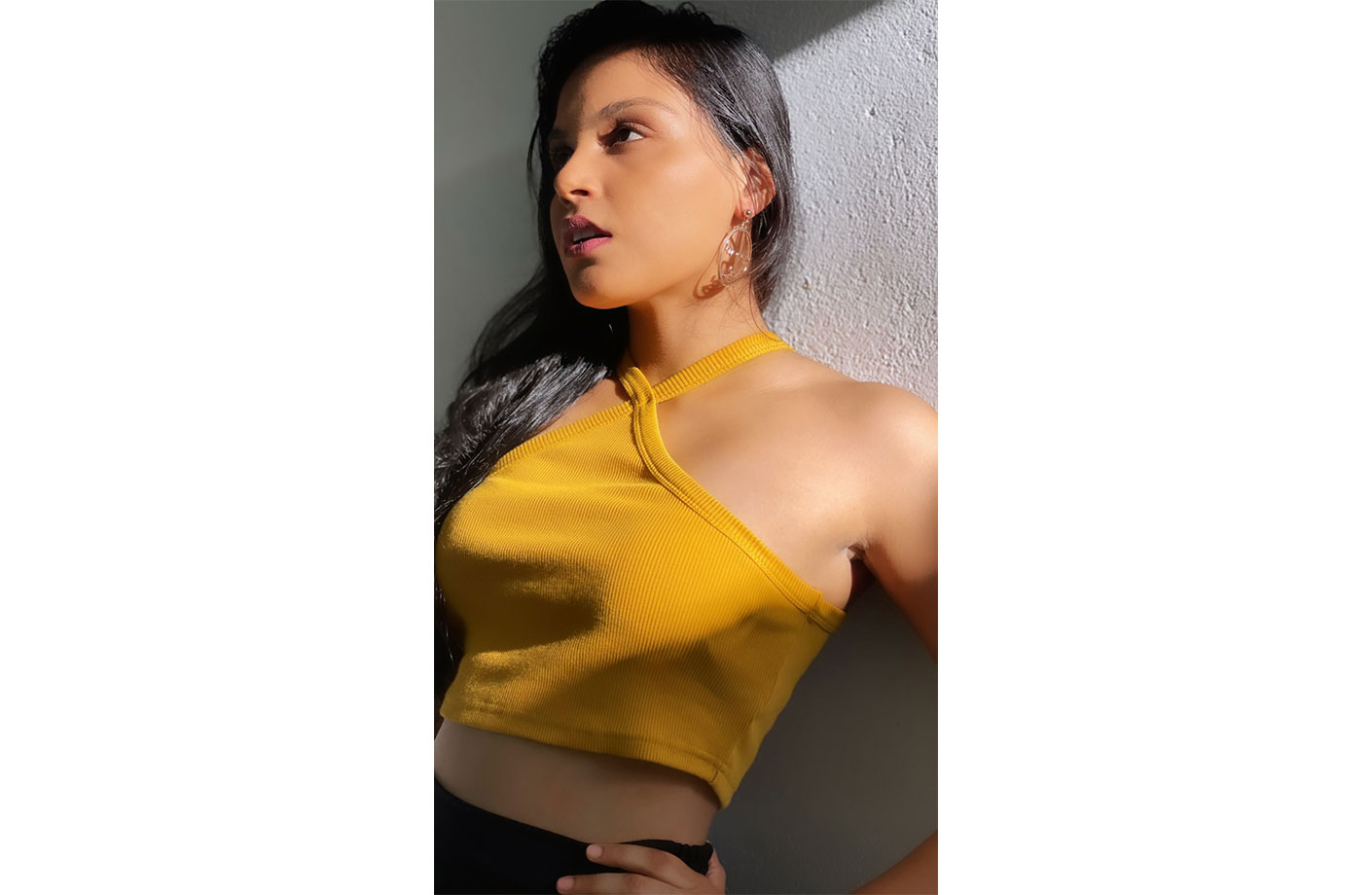 1. So tell us a little bit about yourself
All my life having had a strong affinity to all things aesthetics all, I consider myself an artist at heart. This aesthetic perfectionism which I've developed over the years I apply to all facets of my life, may it be fashion, fitness, food and every other aspect of my life which I love. Currently, most of my energy is focused on nurturing and elevating my luxury fashion label, "DULASHA".
At the age of 26, I find myself exactly where I want to be, both in my personal life and professional. This puts me in a great position to discover more facets of myself and apply them to my craft. It's my vision to manifest an enriching and positive vibe through my brand which motivates my community and myself to become the most beautiful version of ourselves, inside and out.
2. What made you fall in love with fashion designing?
As mentioned earlier, I have been an artist all my life. I have won quite a few inter-school, island wide & worldwide prizes as an artist. But my love for fashion grew further in my late teens, when I was doing my AS Levels at Ladies' College Colombo. Later on, my passion evolved after being exposed to the design culture at AOD. I always wanted to bring art & fashion together, which is why I call myself an artist turned fashion designer. For me, fashion is a form of art, a way of expressing myself, which is something I always try to portray in my work.
I am also so blessed and lucky that I have always had my parents by my side. I respect them so much professionally, especially my father who has been an unconditionally supportive in the choices that I've made, including my label.
3. Tell us a little bit about your label 'Dulasha' and what did you want that to portray?
DULASHA was founded by Isuru Wijesuriya & myself. The brand focuses its energy in its entirety to offer multi-faceted, high quality, chic garments with the sole goal to elevate the style of our audience beyond their expectations. DULASHA endeavours to show, through our craft a version of themselves that they will fall in love with all over again. We achieve this by creating capsule collections with timeless pieces which can be combined and styled in many ways to create a myriad of elegant and unique styles. The underlying goal is to produce garments which are durable, comfortable, and exciting, which we believe would help satiate the prevalent need to constantly purchase new clothes. This will be our way of contributing to the global endeavour to help the planet heal, while offering high-end, stylish and comfortable clothing.
4. What inspired this second collection and how is it different from the first?
Our current collection which we called, "Dark Twilight", is an extrapolation of our previous collection, "Pastel Nature".

Dark Twilight is a collection of pure linen clothes which will effortlessly gravitate you to resonate with the night life vibes, in style and comfort. The colour palette was inspired by the deep saturated hues of an impulsive painting of the late evening skies as seen from Galle Fort. It's one of the first paintings done by Isuru and I, making this a very personal collection with a lot of sentimentality attached. This collection is a manifestation of deep emotions such as love, joy and passion, which we cherish at that moment. During the design process I coalesced my imaginations with the inspirations I drew from 1970's versions of Bianca Jagger and Cher. In the case of Bianca Jagger, she also resonates immensely with one of our brand values which is creating high utility clothing.

Pastel Nature was a bubbly, innocent and flamboyant collection of garments, whereas Dark Twilight invokes deeper and more mature sentiments. The colour palettes reflect this contrast too, as Pastel Nature was inspired by the bright pastel colours of the evening skies above Meeriacotta Estate, Sri Lanka, and coupled with architecture of Procida, South Italy. The contrast remains congruent from a stylistic standpoint as well. Pastel Nature is a laid back resort wear collection and Dark Twilight is a more elegant evening wear collection.
5. Who or what do you draw your inspiration from?
I draw inspiration from art, emotions, history, music, people, food and my own life. My main muse has always been myself, and every time I get inspired by something or someone, I use that element to evolve my very own ideas. Every design I create, I'd ask myself, "how does it resonate with me?" "Does it go well with my personality and my body type?", "What would this piece express about me, to the outside world?" among many other questions. I believe that doing this has helped me form unique designs which tessellate harmoniously with each other and myself.
6. How do you stay updated with the current trends?
I keep myself up-to-date by following many fashion websites such as, Vogue UK, Harper's Bazaar and Glamour.
Observing closely, designer brands such as Fendi, Versace, Jacquemus and Christian Dior among many others, have also helped me keep track of the trends.
Among fashion websites and designers, I also make it a point to pay attention to contemporary style icons and stylists on social media platforms, such as, Dua Lipa, Kylie Jenner, Lorenzo Posocco, Xenia Adonts, Danielle Bernstein, Alexandra Pereira and Style Heroine. Vintage style icons, I believe deserve just as must attention as the contemporary ones. I have taken notes from celebrities such as Audrey Hepburn, Bianca Jagger, James Dean and Cher, to name a few.
7. For the aspiring fashion designers out there what would be your top three tips?
Being a fashion designer is such a joy, so my first tip would be to enjoy the journey and the process. It's just as important, if not more, than the end product.
Fashion design, as fun as it is, is not a walk in the park. It's a multi-faceted discipline and whoever is excited to join the party should keep in mind to be a perpetual student of the game and to strive to excel in every aspect of fashion design.
Artists have the luxury of being able to be disorganized and being able to get away with it. In some cases it might even add value. However, if you want to become a designer, being rigorously organized is of utmost importance. Let your creativity run wild and keep your work straight and narrow.
We wish her all the best in her future endeavours and look forward to more collections from her!
#fashionista #darktwilight #colombofashion #trendsetter #fashiondesigner #savetheplanet