The beauty of Sri Lankan hair
Sri Lankan women are known for their beautiful silky straight hair but there are many young girls who struggle with embracing their curls and turn to straighteners to control what they see as having unmanageable locks. However, with the right haircare system and – most importantly – the right hair products, every single strand can be brought under control.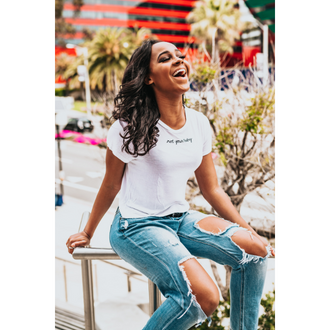 Love is in the hair
Commonly occurring curly hair issues are easier to deal with when you understand why they happen. Heated appliances and the use of chemicals, for example, will definitely cause breakage as will harsh hair products such as shampoos containing sodium lauryl sulphate and artificial fragrances. Hair loss caused by stress or menopause, the excessive shedding of hair a few months after giving birth, itchiness caused by the use of heavy oils such as castor oil – these can all be major hair issues, too.
Opt for natural plant-based alternatives
Botanical hair oils that are 100% natural and contain plant extracts carefully chosen with male, female, and infants' hair well-being in mind and geared towards a different stage of our lives, and deliver effective solutions to everyday hair problems. Used together correctly with the LOC (leave-in, oil and cream) method, they will encourage hair regrowth, thicken and volumise hair, moisturise and soothe an itchy scalp whilst offering particular benefits to those with coily, tight-textured, damaged and low or high porosity hair.
What is the LOC method?
The LOC method is a powerful hair care technique that combines a water-based conditioner, a botanical hair oil, and a styling cream to retain moisture.
Leave-In Conditioners – containing humectants like honey, aloe, and hydrolysed vegetable protein – are water-based and aid water absorption into hair strands.
Oils that are formulated specifically for your hair will nourish, restore and promote healthy regrowth, restoring locks back to their natural splendour.
Styling Creams can be applied before or after the oil, depending on your hair type.
The following steps are recommended for the LOC system
Detangle your hair by starting from the bottom/mid-lengths and work your way up to the scalp as preparation for a derma roller which promotes collagen formation which can assist with hair growth.
On dry hair, place the derma roller at the edge of where you'd like to improve hair growth (e.g. the hairline, or the side of the temples). Run the roller across the scalp in multiple directions: horizontally, vertically, and diagonally, pressing down firmly but not so hard as to cause pain.
Next, massage coconut oil into your scalp, dividing longer or thicker hair into up to 6 sections and gently spreading oil from roots to tips. For maximum benefit use 3 to 7 pumps (depending on hair thickness and length), leave it overnight or apply pre-shampoo for a quick moisture boost.
Continue with your normal washday cleanse, applying a leave-in lightweight conditioner.
Once your hair is once fully rinsed, apply one pump of oil to the ends. Twist and wrap your hair in a towel and leave for 5-15 minutes to absorb excess dampness. Style as normal.
Apply a cream to seal your strands and lock in moisture.
How often should you do the LOC method on natural hair?
Technically, you should be able to use the LOC method every time you do your regular wash and go. In practice, depending on your scalp condition, hair type, and your natural hair's relationship with hair oils, how frequently you should use the method will vary. As LOC is best performed on wet hair when your hair has absorbed the most moisture possible, try it after washing your hair and see what you think of the results. This of course raises another question: how often should you wash natural hair? The answer depends on your hair type and lifestyle. If you have naturally curly hair, your hair may be more receptive to more frequent cleansing than if you have tight-textured hair which often craves more oil.
Your hair no longer needs to be as wild as you are!
#haircare #curlyhair #hairproducts #srilankans #hairoils #locmethod #haircaresystem #hairissues #plantbased #botanical #dermarollers #coconutoil #naturalhair #hairtypes #hairtreatment