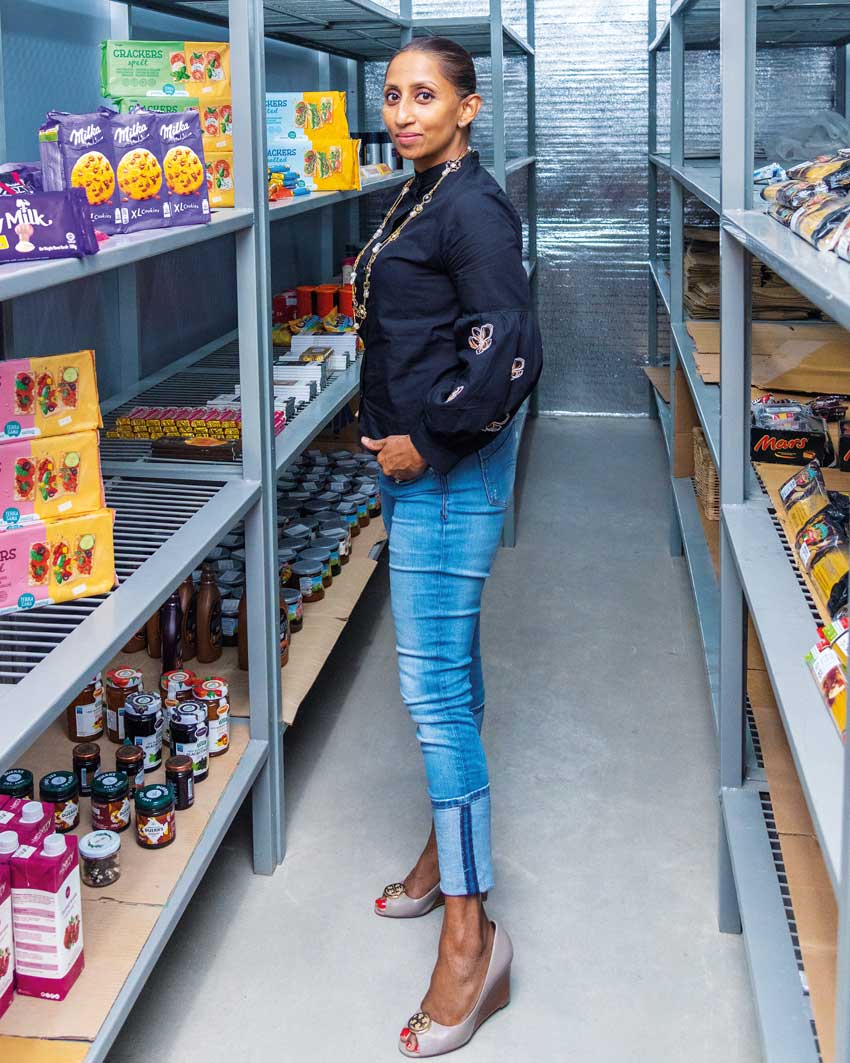 LAUNCHING AN E-COMMERCE ENTERPRISE DURING THE PANDEMIC, FOUNDER OF PROVIDORE, MENEKA GALGAMUWA
STRUCK A WINNING NOTE OFFERING HIGH QUALITY GROCERY AND FOOD PRODUCTS DELIVERED STRAIGHT TO YOUR
DOORSTEP
Words: Tina Edward Gunawardhana
Photographs: Siyath Gowin Associates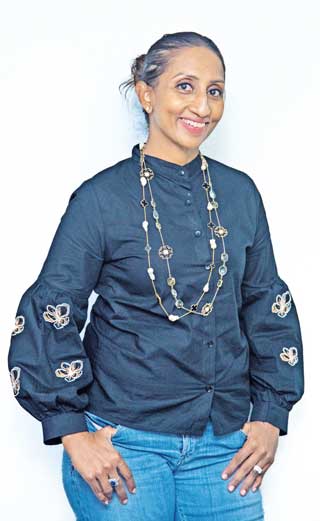 After years of working in the corporate world and with itchy feet getting to her, Meneka Galgamuwa was seriously contemplating a side
hustle. When on a whim she decided to resign from her corporate job and launch her own business. It was the height of Covid and
people were confined to their homes facing a real struggle trying to source food. Catering to the burgeoning market of those who opted
for home deliveries, Meneka's business model was commendable. A virtual supermarket where you logged online and selected the
produce you needed which would be then delivered to your doorstep. What set Providore apart was the fact that it had such a huge
variety of goods and competitive market prices. From crustaceans and fish to magazines and imported cheeses, Providore stocked it
all. After setting up the business and bringing it to the fore, Meneka has not stepped back and while allowing others to run the business
she is now reaping the fruits of her labour.
What made you start Providore? How did you come up with the concept - the name and the entire supply chain?
Providore was the brainchild of a few likeminded individuals, who like myself, simply felt that the quality and service of online grocery
delivery in Sri Lanka could be done better. This includes two of our greatest cricketing legends and global icons in sport, Kumar
Sangakkara and Mahela Jayawardene.
In 2020 Sri Lanka was coming through a very tough period, with the COVID-19 pandemic and lockdowns. Everyone was scrambling to
source groceries for themselves and their loved ones, practically accepting anything they could get their hands on. Sri Lanka's e-
commerce sector was predominantly online bill payments prior to that and so there was no real infrastructure to handle the last mile
delivery.
To continue reading this article please subscribe to Hi!! Magazine. Click below for subscription options.