It is absolutely essential that we find the best ways to ease our bodies and minds during these trying times our country's facing. Such alternatives would include going out with your friends, taking a spontaneous road trip to the beach, having brunch with your loved ones at a neighboring café, or even getting a spa treatment to achieve your desired level of tranquility.
As we all know, tourism plays a very important role in the Lankan economy - with 4-5 star hotels situated all around the island, the majority of these hotels do not fail to feature spas and wellness centers that meet the demands of both tourists and locals who are looking to unwind.
Recently, We at Hi!! Online had the pleasure of witnessing the grand opening of an internationally-recognized franchise that has been offering wellness therapy since their origin in November 2017.
Introducing "Balinese Ayu Spas"- A well-known, opulent spa treatment facility from Bali, Indonesia that has collaborated with numerous local hotel chains, including the Araliya, Browns, Jetwing, Asia-Leisure, Citrus, Ekho, Centauria, Anantaya, Hilton groups and many more. Inspired by ancient Balinese healing traditions, their wellness remedies are carefully crafted to nourish and restore one's body, mind, and spirit. Today, Balinese Ayu Spas has successfully inaugurated their 35th location in Sri Lanka at the Pegasus Reef Hotel in Wattala.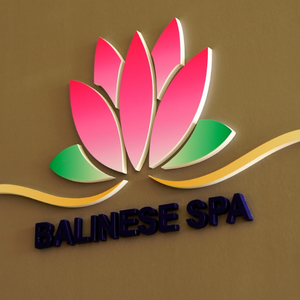 We spoke to Ms. Ayu Dewi, the general manager at Balinese Ayu Spas who outlined on how their services offer tremendous depths of relaxation all thanks to their talented Balinese masseuses; they always approach their clients holistically. The Balinese Ayu Spas menu offers a wide range of first-rate services, starting with full-body massages to wellness therapies, and aesthetic procedures. With the use of organic balms, herbs, and essential oils along with their traditional therapy methods, they guarantee to give you a purifying and calming individual experience.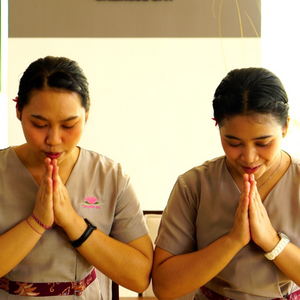 Treatment procedures at Balinese Ayu Spas also include nutrients like green tea, cucumber, frangipani, aloe vera, avocado, ginseng, and other such intoxicants. Additionally, they provide facials using only bio-natural products, which cleanse the face and delicately exfoliate to remove all the dead skin cells on the skin's surface. They even provide spa packages that include aromatherapy for both individuals and couples.
Meanwhile, we had the pleasure of meeting Mr. Bernard Silva, the general manager of the Pegasus Reef Hotel in Wattala. He was overjoyed to have Balinese Ayu Spas join hands with them; "Many of our regular visitors have suggested that we open a spa within the premises for quite some time. In that case, it might be said that this project has finally been completed after a protracted delay and we are very grateful for this opportunity!" he shared with us on the opening day.
If you're seeking for a quiet, spa day to alleviate your tension and achieve mind relaxation just outside of Colombo, then do not miss out on the Balinese Ayu Spas at Pegasus Reef, Wattala. Here, you will be able to encounter all their supreme natural remedies firsthand in the most spiritual manner imaginable.