The season of happiness and good food has fallen before us and what is Christmas without a spread that is divinely delicious?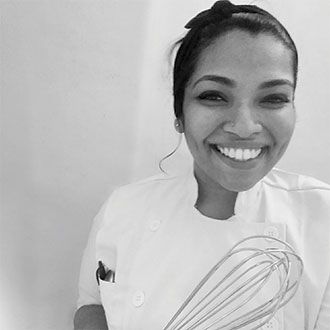 Bird and Bear, a catering service based in Colombo is a brand with a story ever so beautiful. It is reminiscent of the love of grandparents, brought to life through food. Bird a symbol for Shavini's, the founder of B&B Kitchen, grandmother's resilient energy, her independence and free-spirit; bear for the gentleness and laid-back nature of her grandfather, two people who have influenced her love of food greatly. She's currently operating out of their kitchen, making it a wholesome attempt at feeling closer to them, and the love they had shared with her.
Shavini always was passionate about food, both eating and cooking. She has her Bachelor's Degree in Culinary Arts and Food Service Management and found herself in her element. After returning to Sri Lanka completing her higher education, she found herself occupied between jobs in both food and fashion.
However, it wasn't until the pandemic struck, she started the venture, Bird and Bear Kitchen. Starting off with humble beef patties, she soon got an order for 200 items from her pastor and the rest, is history. Shavini started off with no menu, supplies or even an oven but her bold move has made her one of the most sought-after caterers in Colombo! "It took all the faith and courage I could muster up to go through with it and I did it", says Shavini, looking back at how it all started.
Starting off as a doubtful venture, now Bird and Bear Kitchen cater for intimate weddings, corporate functions, little celebrations such as anniversaries, birthdays and even family gatherings.
They currently have three main menus; a canape menu with unique and delicious tapas and pass-arounds, a snack menu with beloved Sri Lankan 'short-eats' and a vast dinner menu which is perfect for family gatherings and get-togethers with friends.
For Christmas, Shavini is planning something extra-special. Following last year's Christmas themed canape boxes which were loved by all, she is curating something even more unique and undoubtedly delicious that is packed with the sprit and tastes of Christmas and we can't wait to get our hands on it.
Find Shavini's cloud kitchen on https://www.instagram.com/birdandbearkitchen/ and stay tuned for their season specials which will be shared on their socials soon!
#christmas #christmasfood #healthyfood #finefood #christmashampers #foodies #cloudkitchens #lihiniwelagedara #hionline #localbrands #sl #homegrown #healthybrands #christmas2021