Indian descendant, Theliwatté Joseph was born on the 16th of February 1934 in the Badulla district. He took to writing professionally in his early 20s and built a career in Tamil literature that lasted for over 6 decades.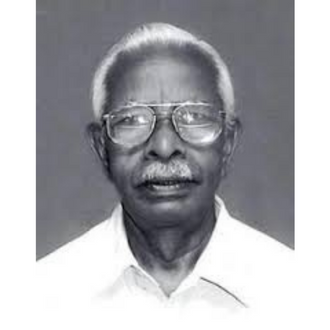 The 'Sri Lanka Sahitya Mandalaya' was established in the year of 1965. However, literature in all national languages were part of our culture and heritage long before the incorporation of this committee. It was during the early stages of his career that the Sri Lanka Sahitya Mandalaya was established, and writers including himself were finally given some prominence.
T. Joseph was known to be a short story writer, novelist and literary critic who went on to publish six novels and three short stories apart from the numerous contributions he made in research work, special activities, and other articles and columns. His first published novel in 1974, Kalangal Savathillai (Time does not die) was the reason behind his rise to fame in the literature world. His work opened gateways for him around the world.
His two week feature story, Paaddi Sonna Kathai (The story that the grandmother told) which is over 50 years is still a highly recommended story by lecturers to university students around the island.
This Tamil literary icon also went on to win the Vishnupuram Award in 2013, an award presented by the Vishnupuram Literary Circle to honor senior Tamil literary activists who are overlooked by government bodies. In addition, some other notable awards received during his career were the Central Provincial Council Saahitya Award, Yaalpaana Literary Circle Award for the Year's best book, Western Province Saahitya Award, National Saahitya Award for National Integration to name a few.
Joseph passed away at the age of 88 on the 21st of October 2022. Despite his sudden death, he will always remain a significant and primary contributor to the development of Tamil literature.
While his work was loved and appreciated greatly, he as an individual was loved and admired even more by his family, fans, peers and members of his community.