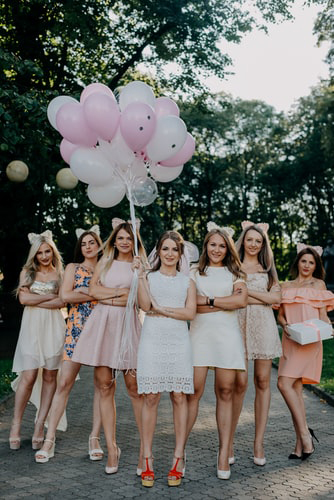 With event restrictions eased and wedding season upon us, bachelorette parties have been resumed. While the season might not even be as half as nerve wrecking for the bride tribe, there still is a lot of pressure to give the Bride a day to remember before she goes from Miss to Mrs.
Back in the day, a bachelorette party was just for the future bride to wind down and destress with her girlfriends. But just like many other traditions that have been altered along the way, the guest list for bachelorette parties are no longer limited to girls only. However, a girls' ONLY party does seem the ideal choice of entertainment due to a number of reasons us ladies could easily agree on.
How a hen party turns out, completely depends on the kind of vibe the hostesses set for the bride. While movies have forever given us the idea that bachelorettes have to always end up in a complete drunk state for a night to remember (or not), that's not necessarily the case. If your soon-to-be-married friend is an introvert, a nice classy and refined tea party might make it a day to remember and of course, if the bride-to-be is anything but shy, a party with a wicked twist might cause the right kind of celebration.
While you can have the perfect party organized by a professional event team, half the fun of celebrating the bride is planning the party that comes with. Here's me trying to make it slightly easier by pointing you and your fellow bridesmaids in the right direction.
The Important Bits and Bobs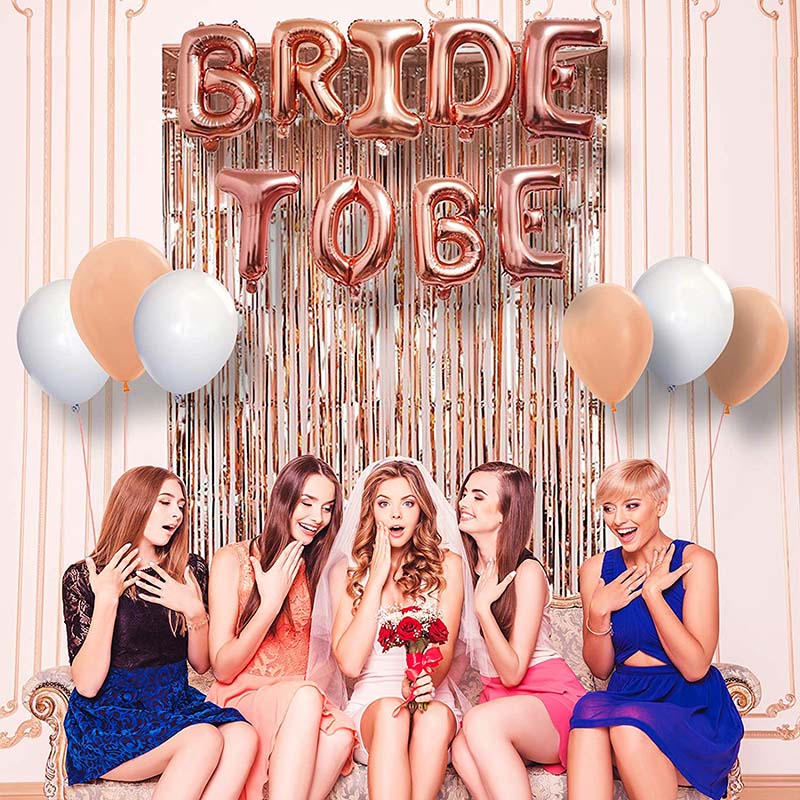 Regardless of the type of bridal party thrown, décor and props are more or less the same. A bridal sash, a crown, balloons, banners, body glitter, bride squad identities and other unmentionables can easily be purchased online through @thebridetribesl and @henparty.squad on Instagram. Better yet, the bride team can meet up and go décor shopping creating your very own memories along the way. Pettah, Jiggles, Party Adventure, Midnight Divas are some places that would have just what you need.
The Right Spots to Celebrate in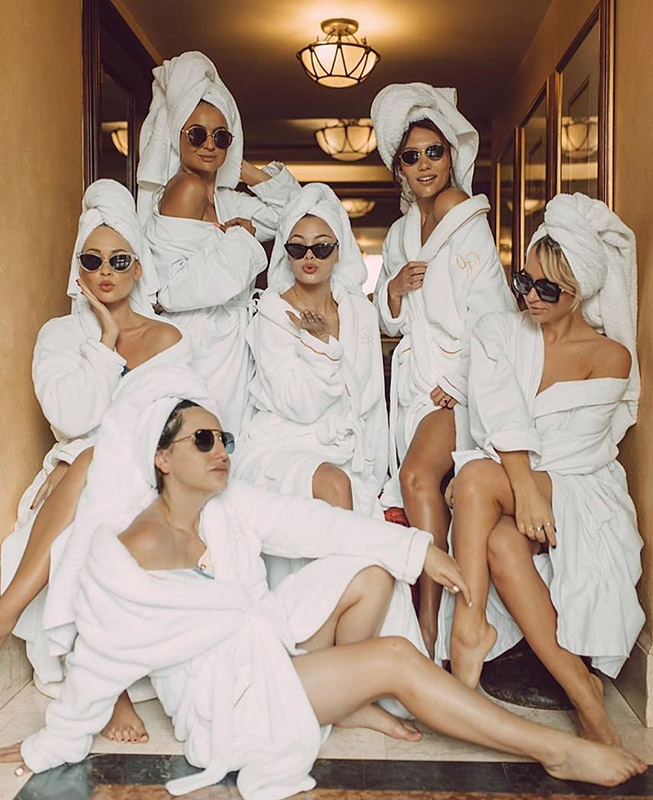 Now the location all comes down to the type of party that's in the works of being planned. The location you select is crucial as you definitely don't want to be shrieking and cracking dirty jokes right in the middle of an open space. Your party definitely doesn't need the stink eye from other guests in the area.
If you're looking to celebrate the woman of the hour in a very casual yet fun way, have it planned in someone's house or speak to a restaurant/café and see if they have a private area to host your mini soiree in. For a private party that is sure to raise the roof, the perfect solution would be to book a private villa that could cater to the noise and crazy that is most likely to unfold.
Stepping away from the cliché Bride-to-be parties and putting together a cute picnic by the beach, a weekend getaway at a hotel or even a Spa day just for the bride and her 'I Do' crew could be a whole new experience and a bonding moment altogether. Themed parties are also very in right now. The high-end Mermaid Bachelorette parties have taken the internet by storm with the creativity and Instagram worthy moments.
The Party Feasts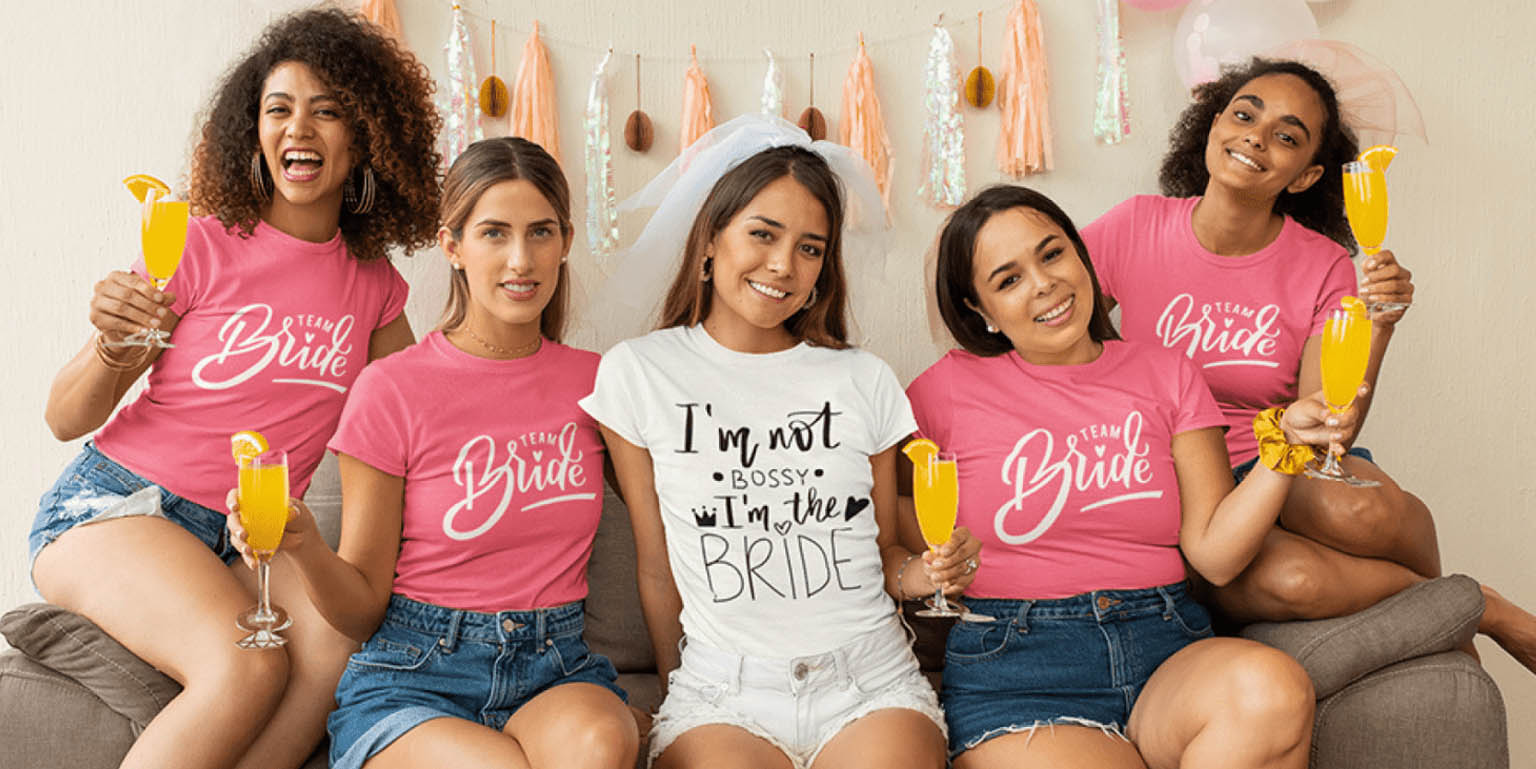 The food completes the basics to your party. Finger food is hard not to love and pairs well with any type of bachelorette party that's about to be held. It's light, easy to eat and doesn't cause too much of a mess. Let's not forget the naughty cake and cupcakes that have somehow become a highlight at all the hen parties. They aren't just to hold but to have. Have a BYOB policy to limit the fuss on the beverage. I mean, these ARE tips to make party planning easier and enjoyable.
While music and laughter are the essence to a good party, let's not forget the games. Google has a range of games just for bachelorette parties that you and your group can customize accordingly. While a classic game of Truth or Dare might be as old as time, you can never go wrong with it.
Bachelorette parties can be many things but with a Bride's crew by her side and fun in the mix, you can hardly ever go wrong. After all, it's Boos' before I Do's.
#bridalparty #bacheloretteparty #bachelorette #bridetobe #girls #teambride #Ido #party #henparty #girlsonly #bride #bridesmaids #booze #truthordare #fun #crazy #tips