If you are a vegetarian in Colombo, eating out can be quite a challenging experience. Most restaurants realistically have a very limited and narrow range of items for vegetarians. This challenge is worse if you are vegan, and your diet has even more restrictions. In most cases, you will see one or two options (if you are lucky) from the different types of food on offer. However, the more common reality is you find that even if the restaurant has a few options, realistically you only have one or two options because they do not have supplies or simply do not make some of the vegetarian or vegan items anymore. It is however hard to fault the restaurants themselves because for most of them, their vegetarian or vegan items don't often sell, so stockpiling ingredients can be a waste and very costly.
If you are a vegetarian or a vegan, you don't have to give up hope! There are quite a few restaurants that are either dedicated towards a vegan or vegetarian diet or are big enough to cater to vegans or vegetarians.
Shanmugas Restaurant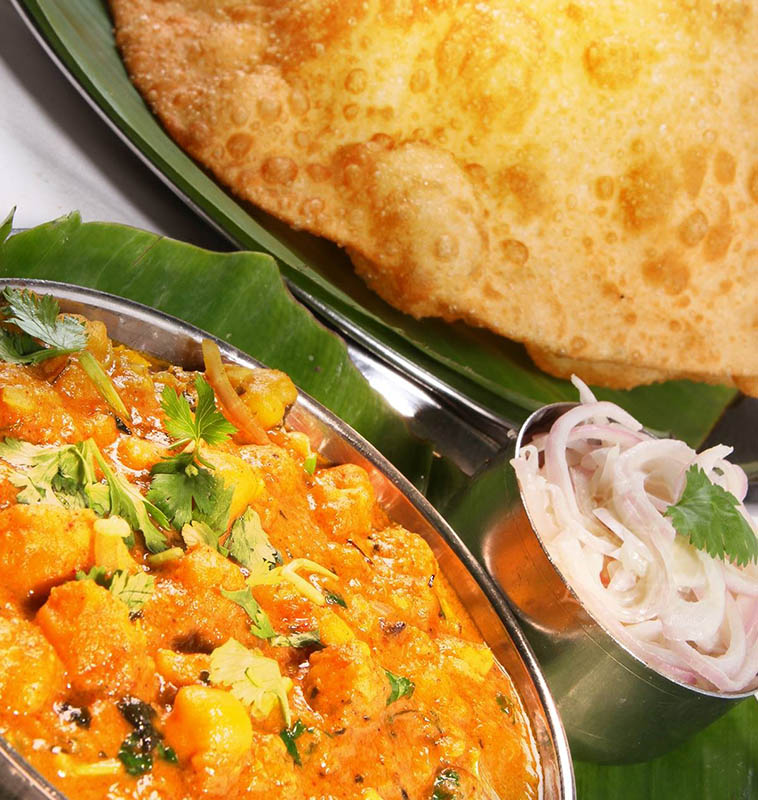 For a vegetarian or vegan, one of the most common restaurants that will have a wide range of items on offer are proper Indian restaurants (i.e. pure vegetarian). The "Shanmugas" restaurant is one such place. Being a pure vegetarian/vegan restaurant means you know for a fact that you do not have to worry about any meat products, and you can always pick dishes that are free from any animal-based products as well. The restaurant offers a wide range of both North and South Indian cuisine. This restaurant offers great, high quality food and service for its diners and will rarely disappoint. Being available on PickMe and UberEATS means that even during the lockdown, you can enjoy their delicacies from the comfort and safety of your own home.
Flavours Indian Restaurant – Galadari Hotel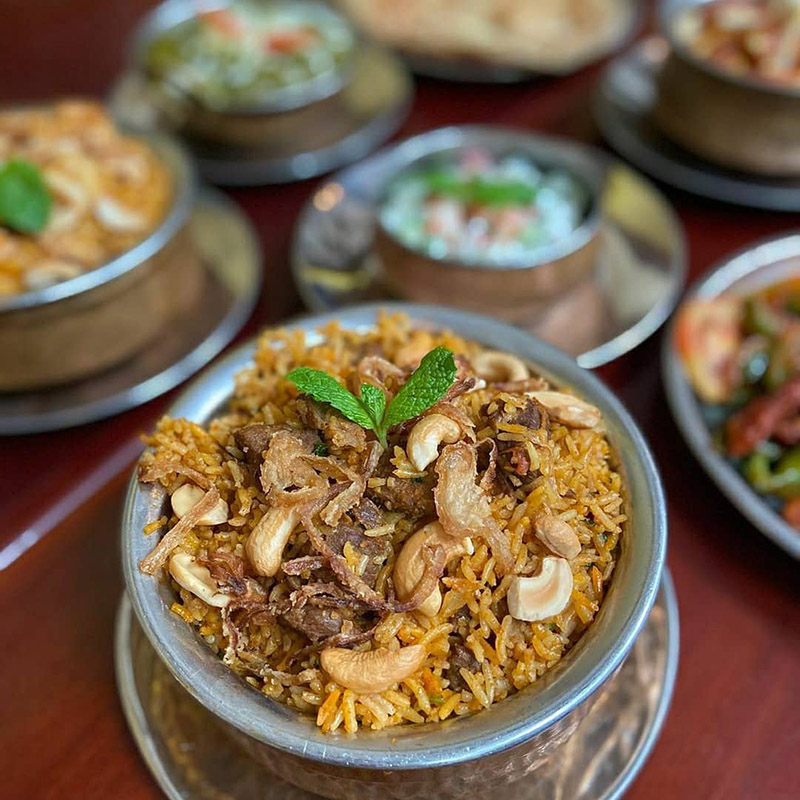 Of course, it is not just the pure vegetarian Indian restaurants that have a great selection of items for vegetarians or vegans. Almost all Indian restaurants have a wide range or items on offer, and often it is the meat items that are few and far between. "Flavours" restaurant by Galadari Hotel is no exception. The restaurant has a wide range of mouth-watering dishes from Hyderabad, Rajasthan, Punjabi, Karnataka, Chettinad, Kerala and Bengal. The meaning of the name is something that you can easily understand as you take your fist bites into the meals, as their dishes are awash with great flavours.
The VoV Restaurant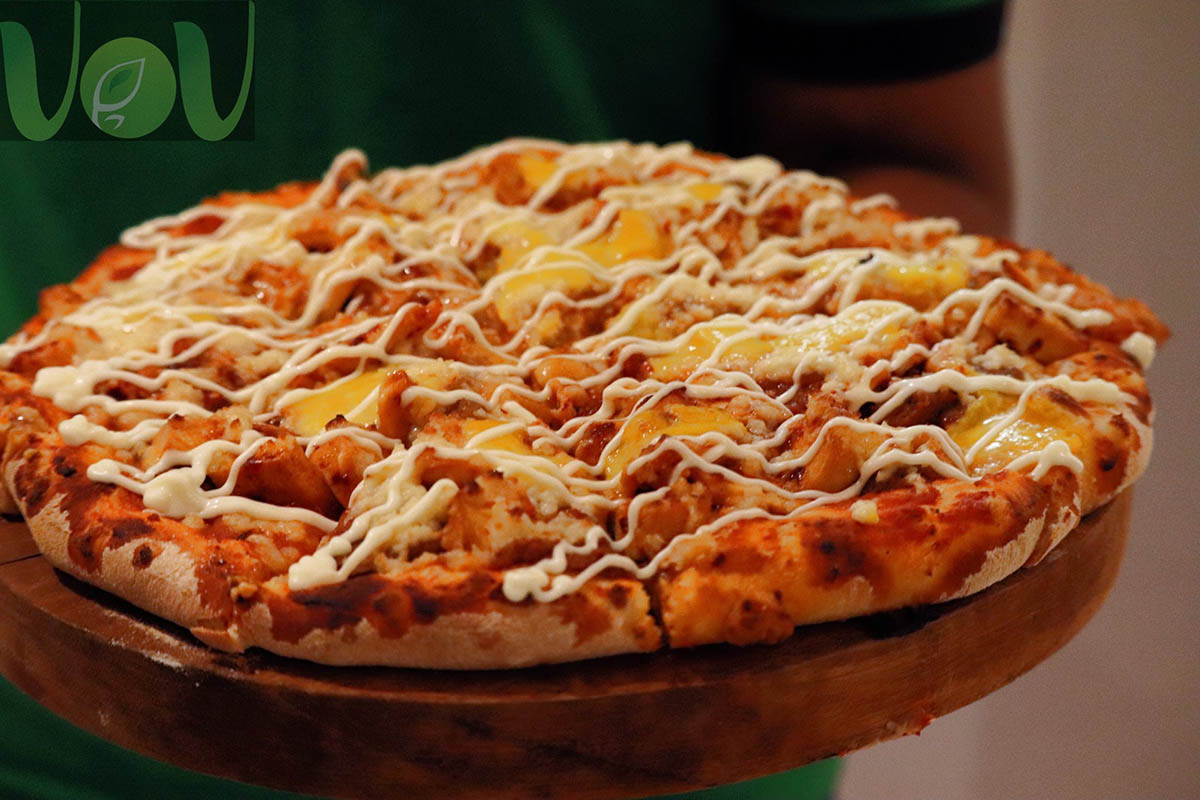 Thankfully in Colombo, being vegan or vegetarian doesn't mean you are stuck with only Indian dishes. The "VoV" restaurant is great little eatery that is one of the few Vegan and Vegetarian only restaurants that has a range of burgers, submarines, pastas and pizzas. They also have vegan pot / dum biriyani and Nasi-Goreng on the weekends. They proudly highlight that they are 100% vegan and do not have any artificial preservatives in their food. Most importantly, there is absolutely no drop in the tastes of their menu items. "Vov" is another restaurant that is also available on UberEATS and PickMe so there is no need to despair if you are in lockdown, since you can get the food delivered right to your doorstep. The only catch is that they are located in Pannipitiya so for most of us, it is a bit of drive if you want to dine-in or pick up the food yourself.
The Vegan Kitchen by Sulo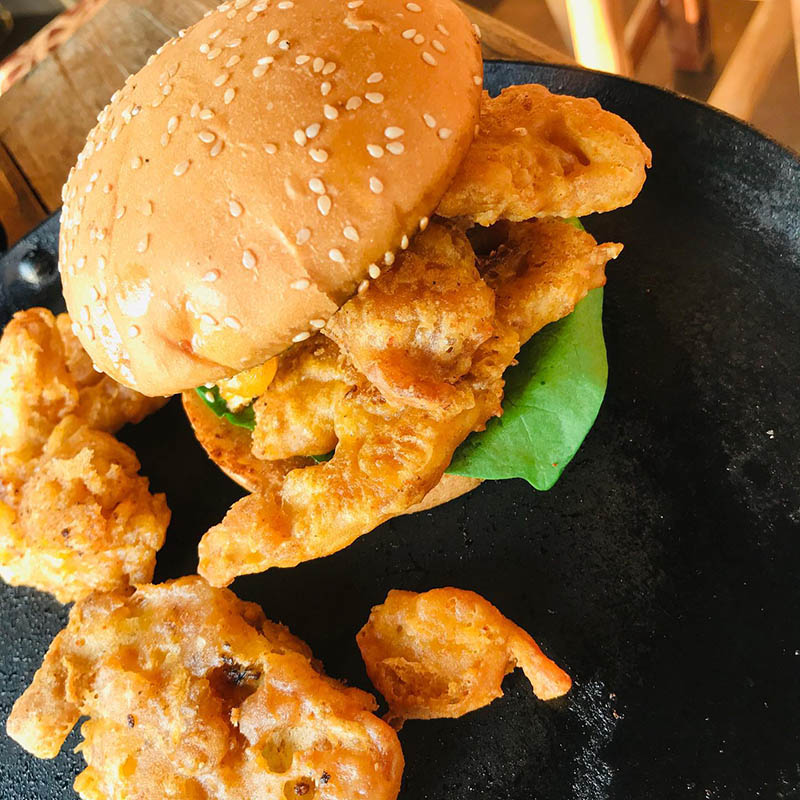 Another small yet feisty little restaurant that serves up some great 100% vegan dishes is the "Vegan Kitchen by Sulo". The "Vegan Kitchen by Sulo" also boast of Asian fusion and American style dishes such as burgers, subs, pizzas, pastas and even rice and kottu. This means that you are going to be spoilt for choices. This restaurant again is a bit out of the way for most people as they are located in Boralesgamuwa, however since they are available on UberEATS and as they do deliver withing a 5KM radius; you can still enjoy their amazing dishes without too much trouble. Also given that they are a small outlet, it would be more convenient to get food delivered or take away, especially if you are hosting a large crowd. A real treat from the "Vegan Kitchen by Sulo" is that they also offer some great sweet delicacies for anyone with a sweet tooth with items like French toast with treacle, cupcakes and Soy Ice Cream.
Noodles Restaurant – Cinnamon Grand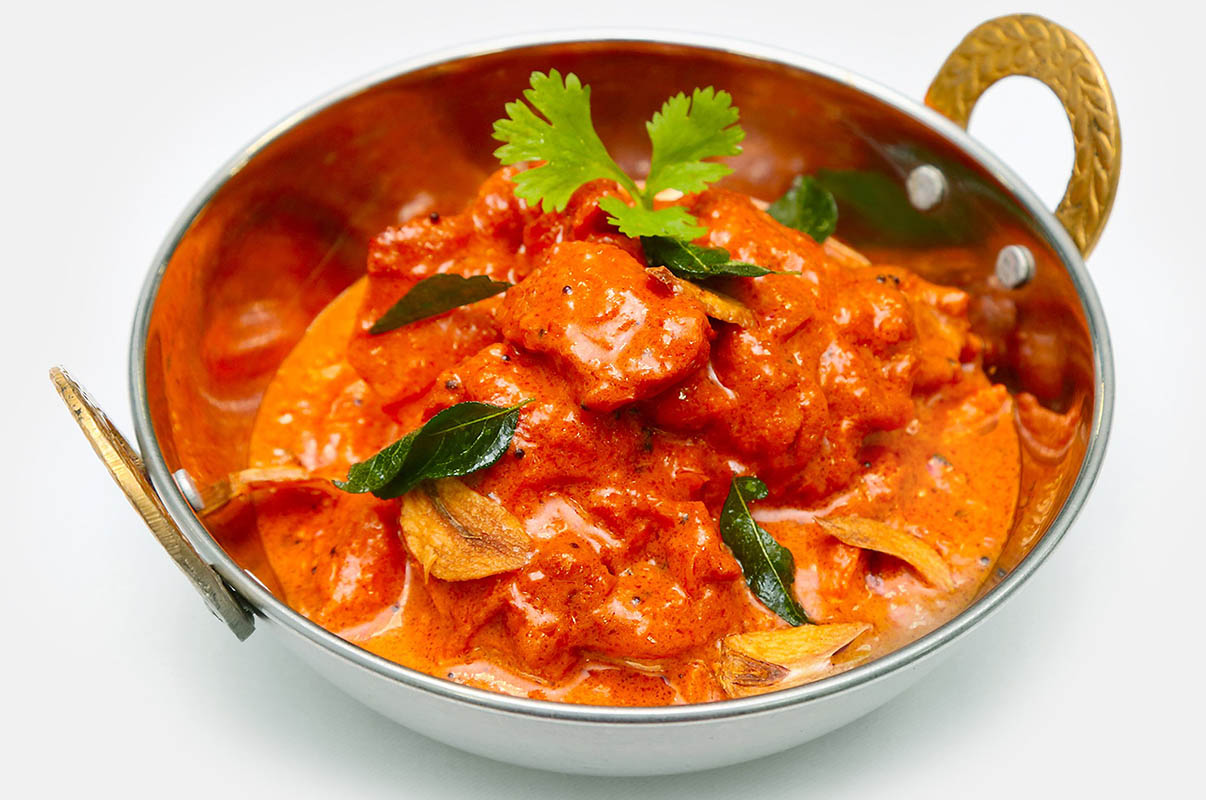 The "Noodles Restaurant" from Cinnamon Grand offers a great range of Far Eastern based dishes that only a few other restaurants can rival. This restaurant however is not a pure vegetarian or vegan restaurant, but they do allow you to play around and customize your meal or the dishes you get. This means that means you still have a very broad range choices to pick from. Of course, this mix and match style isn't just for the vegans or vegetarians, but even those who want to have meat items. So overall this would be a great choice for anyone to visit. Now the prices will change quite a bit from what is on the menu as you mix items around but the taste is definitely going to be worth it.
WokBox Restaurant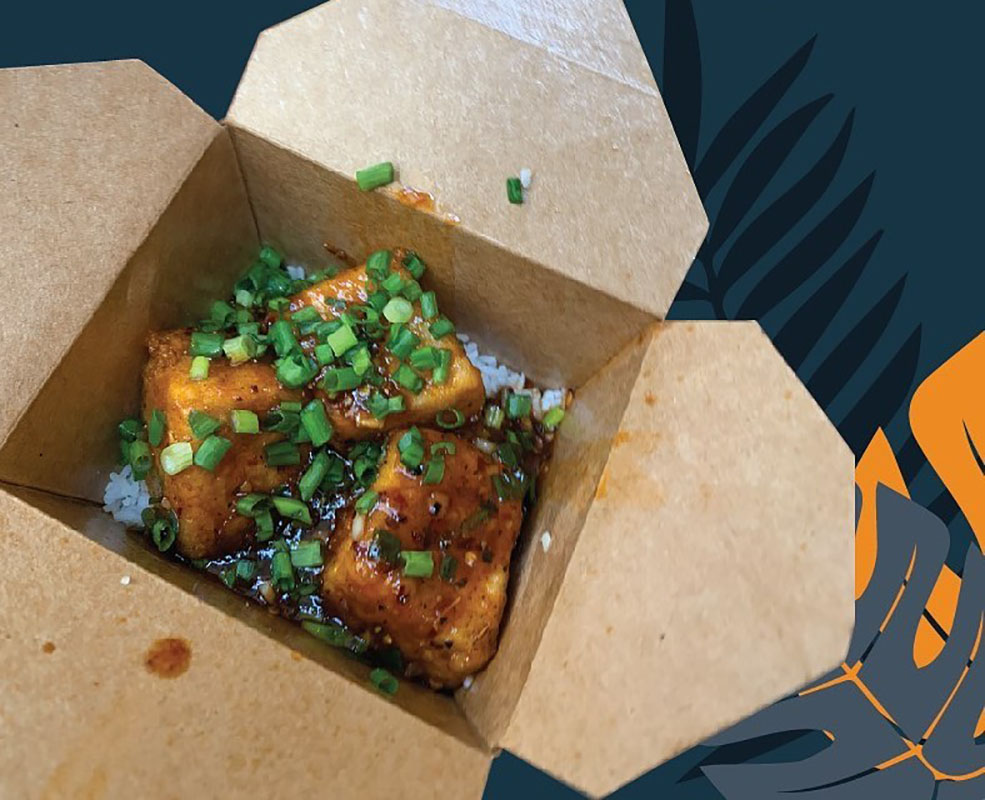 Another great place for making your own dishes it the "WokBox" restaurant. This Asian Fusion eatery is a great option for vegetarians or vegans as you can customize your dish with a majority of the ingredients being vegetarian and vegan friendly. From the base like rice or noodles to the mains like Tofu and a range of mixes and sauces to help make the dish unique to your tastebud's liking. WokBox has two relatively small outlets, the first and their original outlet being on Elibank Road Colombo and their second and newest outlet being in Nawala. Of course, as the outlets are small, the number of people who can dine in at a time is limited but you can always call up and place a pickup order or even place your order through UberEATS and PickMe.
Upali's by Nawaloka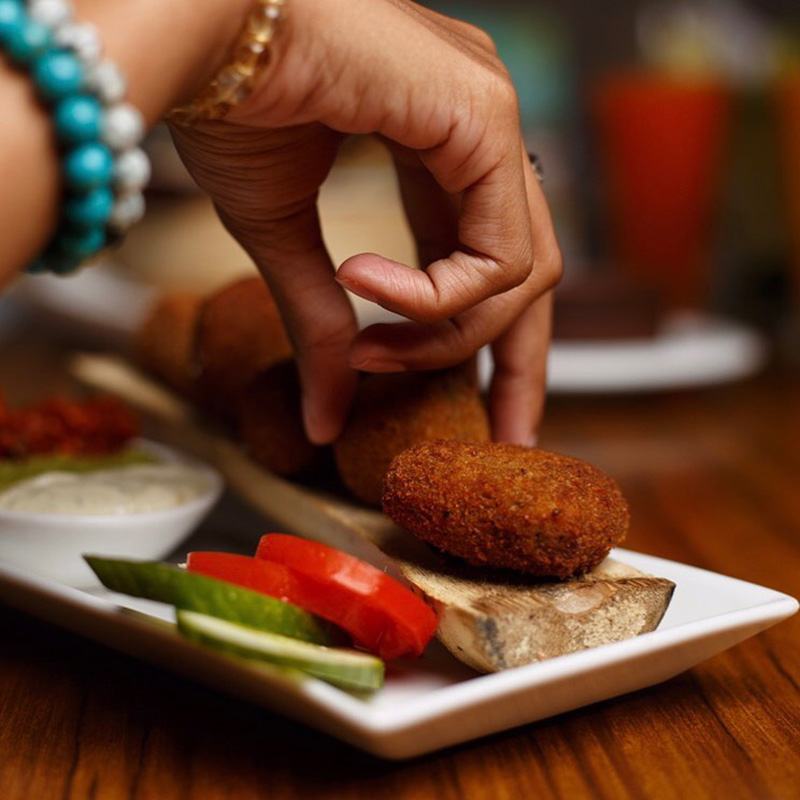 If what you are looking for is a nice Sri Lankan option, then one of the best places to try out is "Upali's by Nawaloka". They too are not a pure vegan or vegetarian restaurant, but like many that serve Sri Lankan cuisine, they have more than enough dishes for anyone on a vegan or vegetarian diet. From soups, starters, salads and all the way down to the main dishes and desserts, you are going to find it hard not to find something that you like, as all of their menu items have multiple vegetarian and vegan friendly dishes. This is one of the best options for when the craving hits for some good vegan or vegetarian food that's well and truly Sri Lankan.
With that we wrap up this list of some of the best options for anyone who is on a vegetarian or vegan diet. It can be challenging to eat out when you are vegetarian or vegan but luckily there are still quite a few options open so you too can enjoy dining out in Colombo.