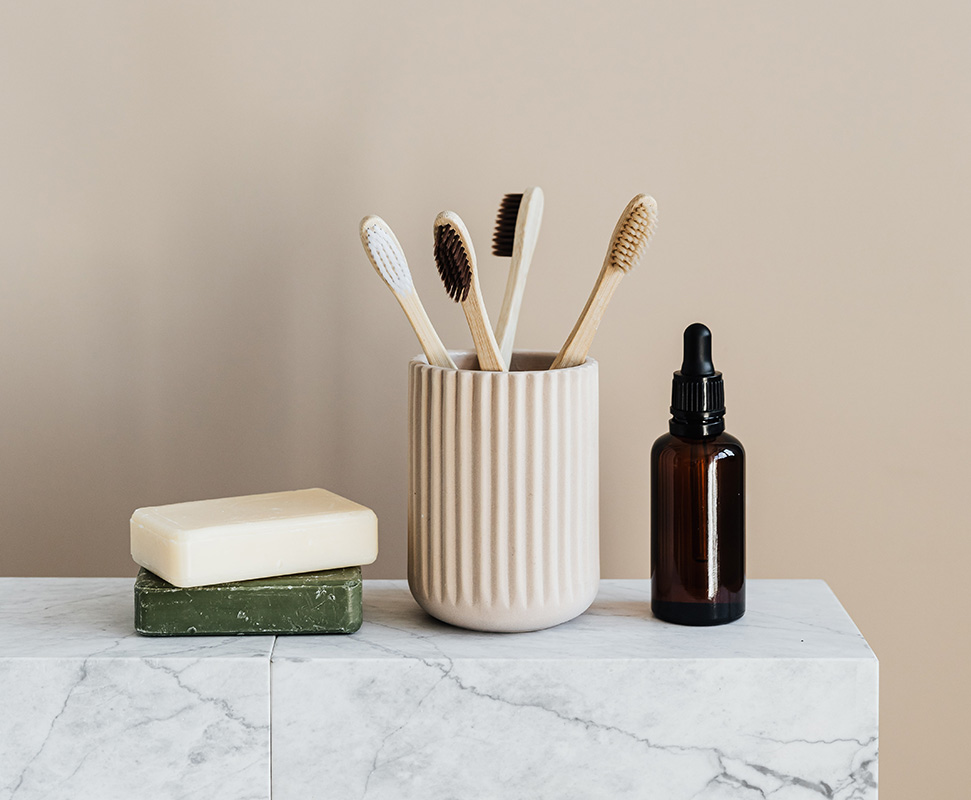 Making sustainable decisions is the new trend, and it's here to stay. Despite popular belief, there are numerous local businesses that offer eco-friendly products for reasonable prices. These products vary across fashion, personal care, accessories, stationeries & household items. Accordingly, this article identifies a select few that are comparatively easier swaps to make.
Rather than making purchases at supermarkets which, for the most part, sell products from popular and successful corporations or conglomerates, choose to support hard working local businesses during these difficult times. For every swap I've mentioned below, I've recommended a few local businesses. You can either make your purchases via their individual websites or place collective orders through the online retailers - Who We Are & Just Goodness.
1. Body Bars & Facial Bars
Using bottled liquid soaps is a difficult habit to kick, but it's made that much easier given the variety of soap bars available. Offering a wide range of scents and benefits, it's almost too easy a decision to make. You can finally recycle those plastic bottles for good and start making sustainable purchases.
Recommendations: Moonshadow, Ceylon Soap Company, Sinharaja Herbs, Seth Ceylon & Healing Island.
2. Shampoo & Conditioner Bars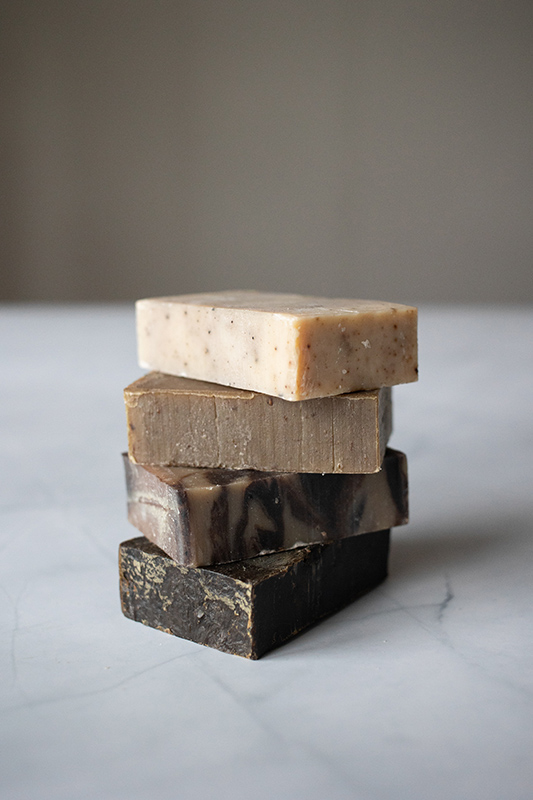 Commercial hair products are even harder to ditch, and as someone with an afro (type 3c) - I can understand why. The effects of the chemicals in the latter are undeniable, although not necessarily for the best. Yes, it may give your hair that immediate extra bounce or shine that you desire, but it can also cause lasting damage to your hair or even result in gradual hair loss. All the more reason to switch to natural products. It may take time to show long term results, but I'd dare say it's for the best.
Recommendations: Moonshadow, Ceylon Soap Company, Sinharaja Herbs, Seth Ceylon & Healing Island.
3. Body Butter & Hair Butter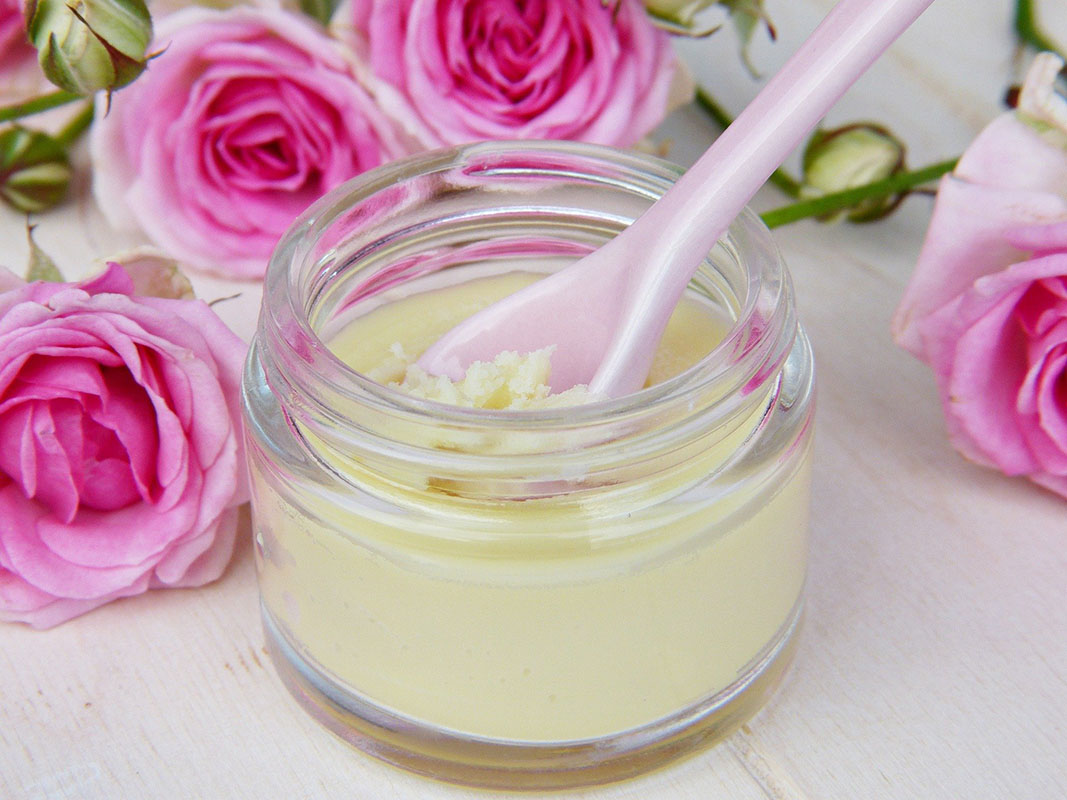 Skin care and hair care are extremely important. It may be difficult to find quality products that come in metal or glass containers, but it's not impossible. Depending on your skin type and hair type, you should ideally experiment with different types of products before settling on a routine. I'd advise getting suggestions from the below recommended stores on the best products for your skin or hair type.
Recommendations: Healing Island, Four Elements, Nue Body Basics & The Body Shop.
4. Deodorant & Perfume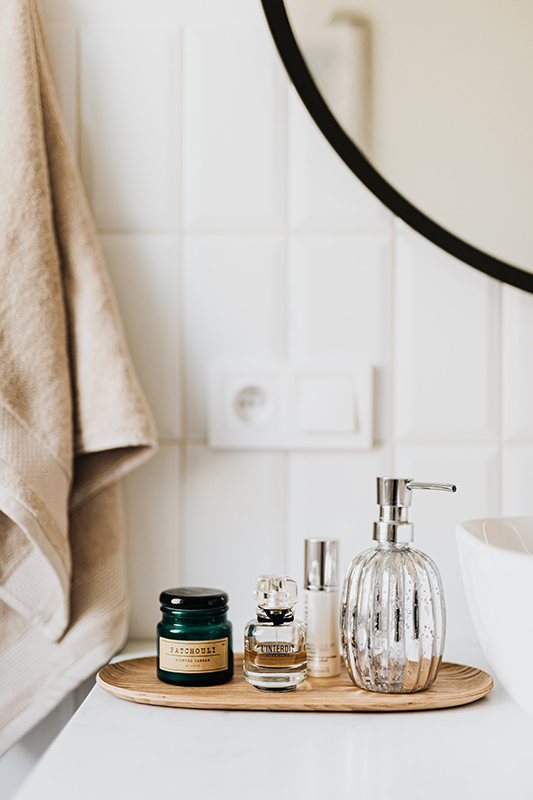 It's high time to stop using deodorants and perfumes that come in plastic containers. There are three types of deodorants that you can switch to: balms, serums or crystals. The first two come in metal and glass containers respectively, while the latter requires none. My preference is, of course, the crystal, as this alternative has the least amount of waste. Meanwhile, perfumes can come as scented serums or oils.
Recommendations: Just Goodness, Kiseki, Healing Island & Sustainablee.
5. Lip Balm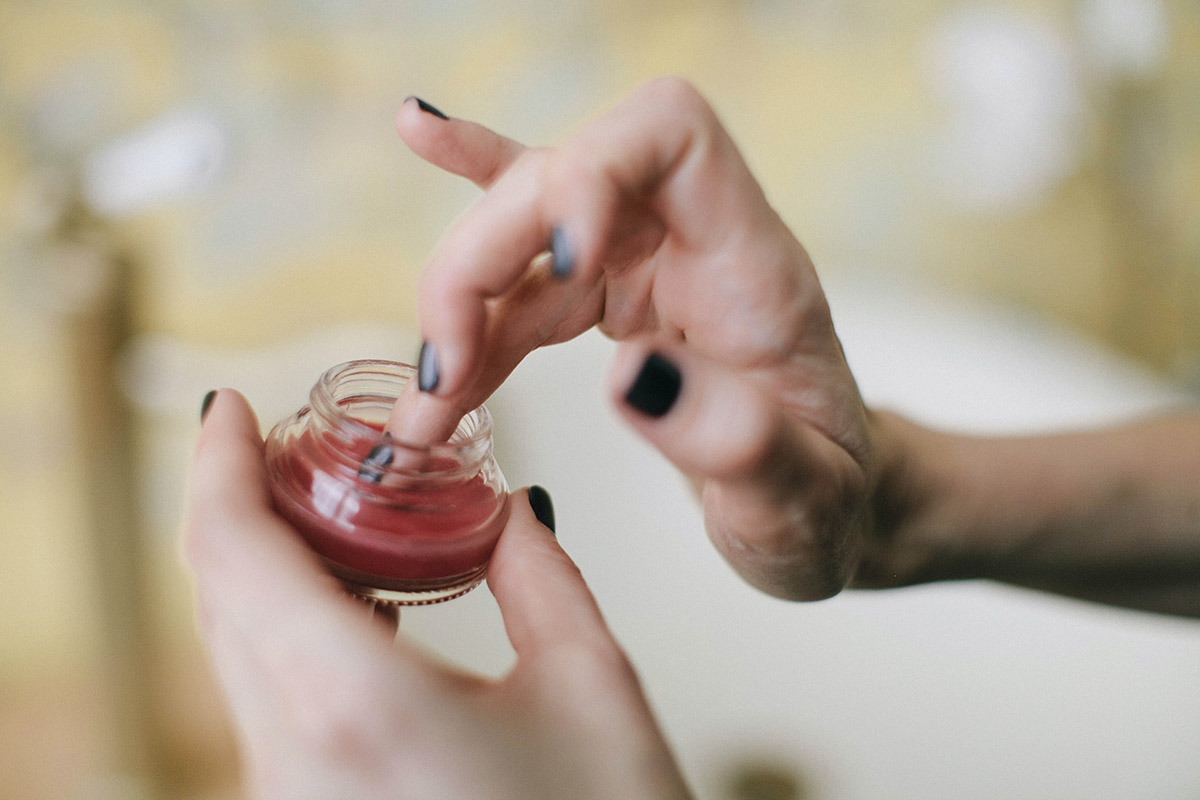 This is one of my all time favorite swaps. They, too, come in various scents and flavours. Plastic lip balm containers are essentially useless after the balm is over, whereas those in metal containers are rather cutesy and can have secondary uses. They're just as easy to fit in a purse and contain the same amount of balm, if not more. Not to mention, they are easy and flavorful eco-friendly swaps to make.
Recommendations: Just Goodness & Moonshadow
6. Menstrual Cups & Reusable Pads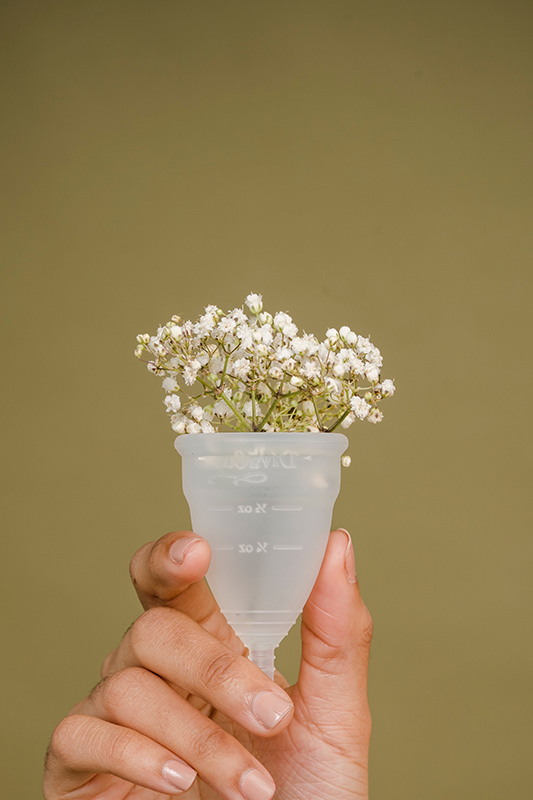 If you didn't already know, sanitary products in Sri Lanka are categorized as luxury items and are highly taxed, despite the dominant female population. Beat the system and save your money! I'd recommend menstrual cups if you've comfortably used tampons in the past or if your hymen is broken or open. They can be used for upto 7-10 years and they are an absolute lifesaver. It may take a little practice to get used to the insertion and removal methods, but afterwards, you're golden. Trust me when I say, you'll never switch back! If you're more comfortable with pads, then go for the reusable pads which are highly absorbent, leak-free and last upto 3-5 years.
Recommendations: Happy Bleeding, Kiseki & Momiji Natural.
7. Waxing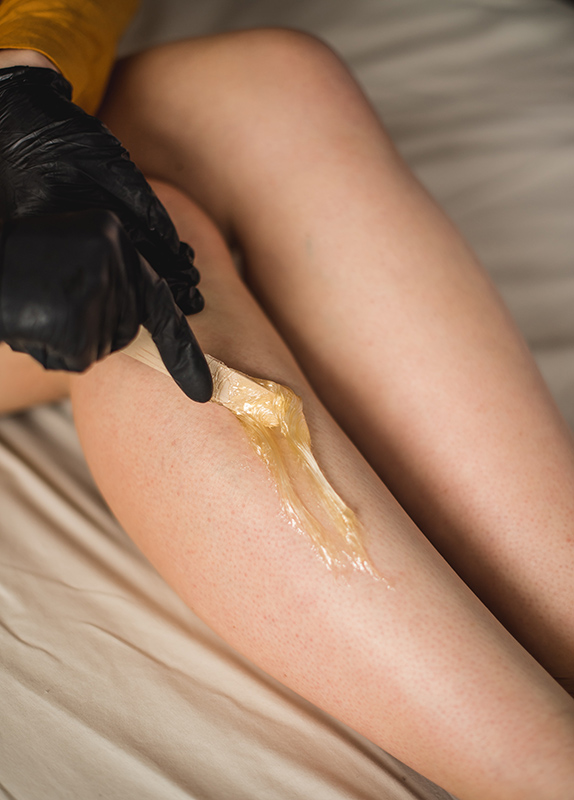 If you're someone who prefers to not have body hair, I'd recommend swapping razors for biodegradable wax. Added benefits being that waxing slows and thins regrowth and lightens complexion. However, this rules out a few local waxing salons that use paraffin or synthetic wax which do not decompose. There are two alternatives: soft wax or hard wax. While the former comes in a liquid like state and needs strips for hair removal, the latter has to be heated or double boiled and does not require strips. I prefer the latter as it produces the least amount of waste and is the easier of the two to use.
Recommendation: Kiseki.
8. Bamboo Brushes, Fluoride Tablets & Plant-Based Dental Floss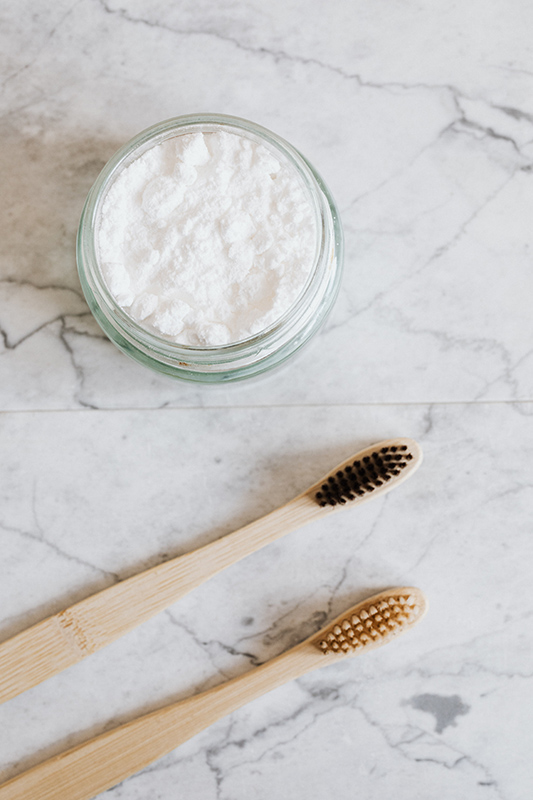 Just as plastic toothbrush brands go, the below recommended brands vary in bristle hardness. It's up to you to experiment and settle on the most suitable to your needs. Bamboo brushes are an easy swap to make, and they only need to be replaced every 3 months or so. Afterwards, the bamboo handle can be added to your compost and the nylon bristles head can be recycled. You can also swap your toothpaste for fluoride tablets, and nylon dental floss for vegan floss.
Recommendations: Eco Kade, Sustainablee & Green Venture.
9. Bamboo Cotton Swabs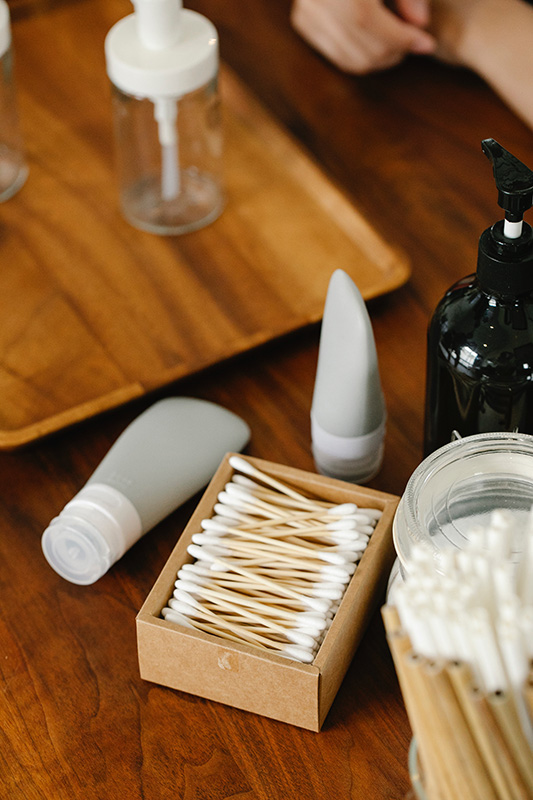 Plastic cotton buds can easily be replaced by biodegradable bamboo swabs. There isn't much to elaborate on, except that it's another easy and conscious swap to make.
Recommendations: Eco Kade, Green Venture & Sustainablee.
10. Bamboo Cups, Metal Straws & Reusable Cutlery
If you're an avid juice, tea, milk or coffee drinker, you're bound to contribute to the growth of plastic pollution. Reusable bamboo cups are an easy fix. They're incredibly stylish, durable and safer to use. Countless local beverage outlets accept and even encourage customers to bring reusable cups when placing an order. These go hand in hand with reusable metal straws which come in various sizes that can be personalized for juices, smoothies, cocktails & bobas. If you're hosting a gathering and cannot purchase a large number of metal straws, purchase paper straws or consider avoiding straws altogether. You can also purchase reusable wooden or metal cutlery for when you're eating out from restaurants or fast food outlets that typically use plastic.
Recommendations: Soba, Eco Kade, Momo & Sustainablee.
11. Dishwash & Laundry Bars or Powder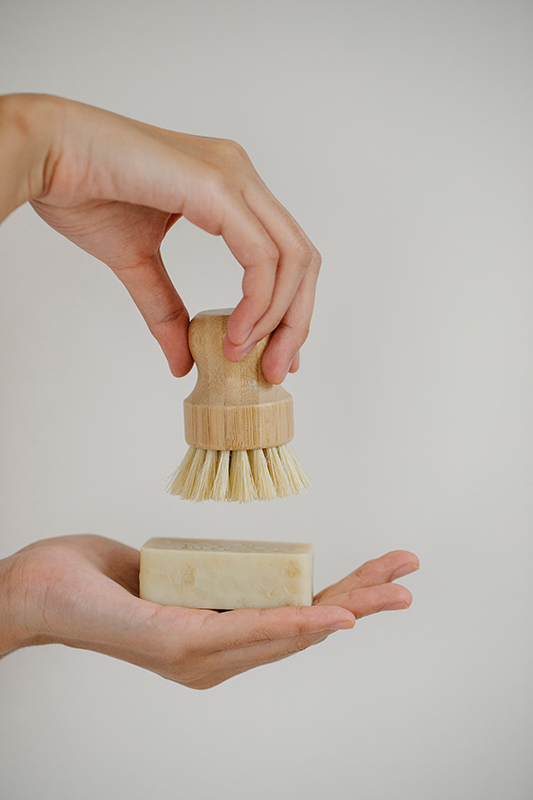 Dishwashing liquid and laundry detergent are regular purchases in a household, which typically come in plastic packages and contain chemicals that are harmful for the environment. Consider making this eco-friendly swap, which will reduce plastic pollution as well as water pollution, while producing great results.
Recommendations: Moonshadow & Just Goodness.
12. Tote & Veggie Bags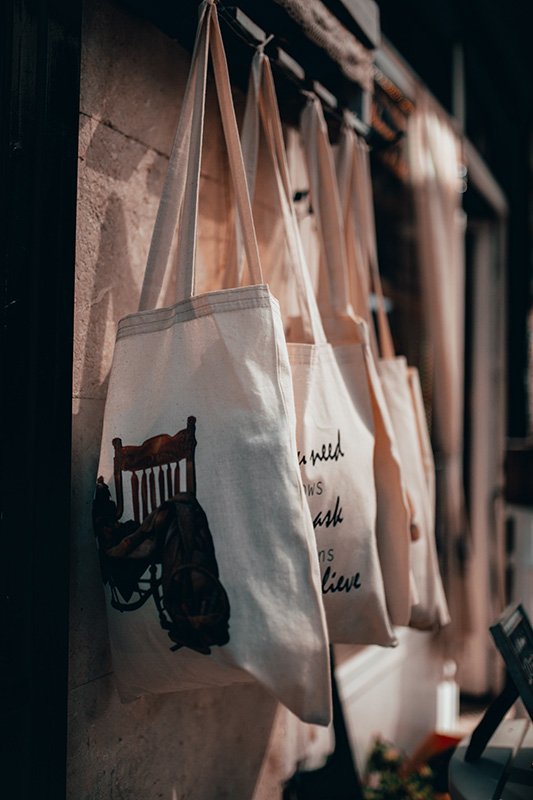 Cloth bags can be just as fashionable and have just as many pockets. Needless to say, tote bags are an absolute trend! For grocery shopping, you can choose to purchase biodegradable bags at your local grocery stores or buy stylish veggie bags from the below recommended stores. Even more options are available to accommodate your shopping sprees. Stay ahead of the fashion game and make conscious decisions in one go.
Recommendations: Just Goodness, Who We Are, Sustainablee, Momo & Liyawal.
13. Metal/Glass Bottles and Boxes & Banana Leaves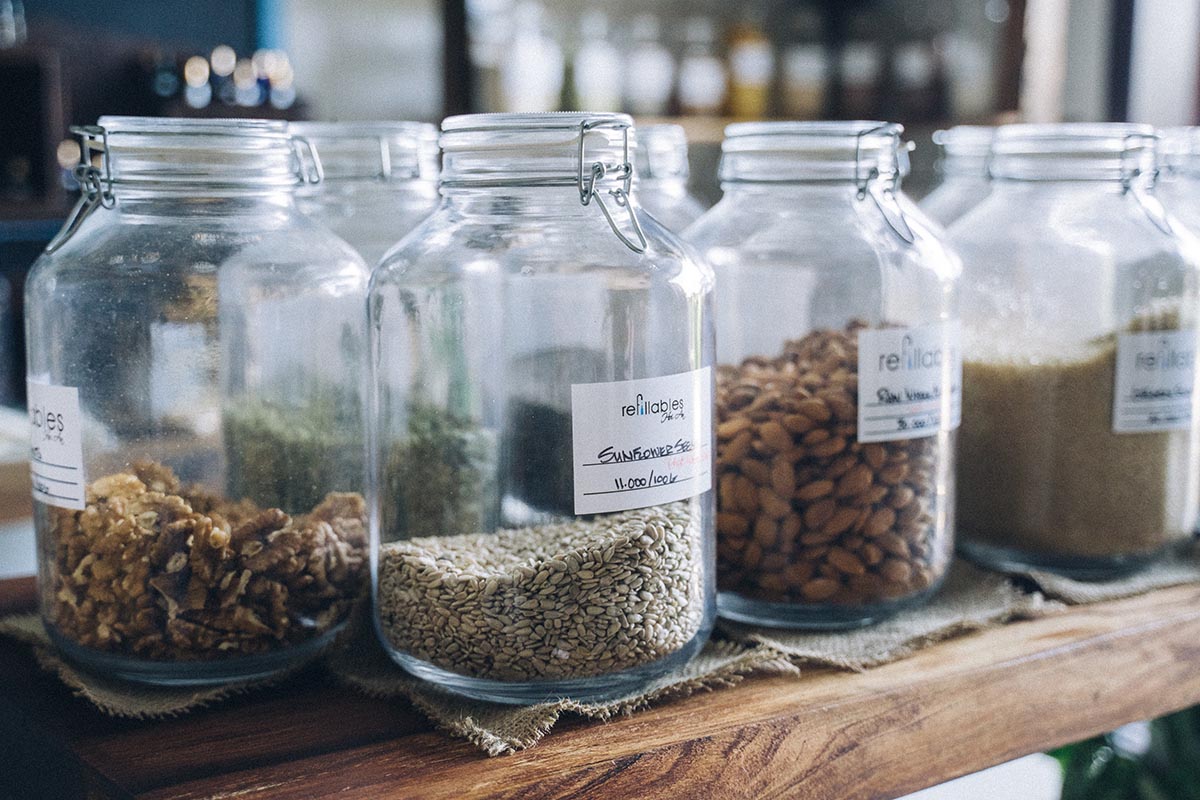 It's almost impossible to completely cut out plastic as a majority of products generally come in plastic containers. As such, it's important to recycle, upcycle and reuse to minimise waste as much as possible. Swapping plastic bottles and boxes for metal or glass ones where possible, and reducing the use of products that come in plastic containers, are impactful choices. On a not-so-different note, a very local solution to the plastic conundrum is replacing lunch sheets with banana leaves.
Recommendations: Just Goodness & Who We Are.
14. Beeswax Wrap & Food Covers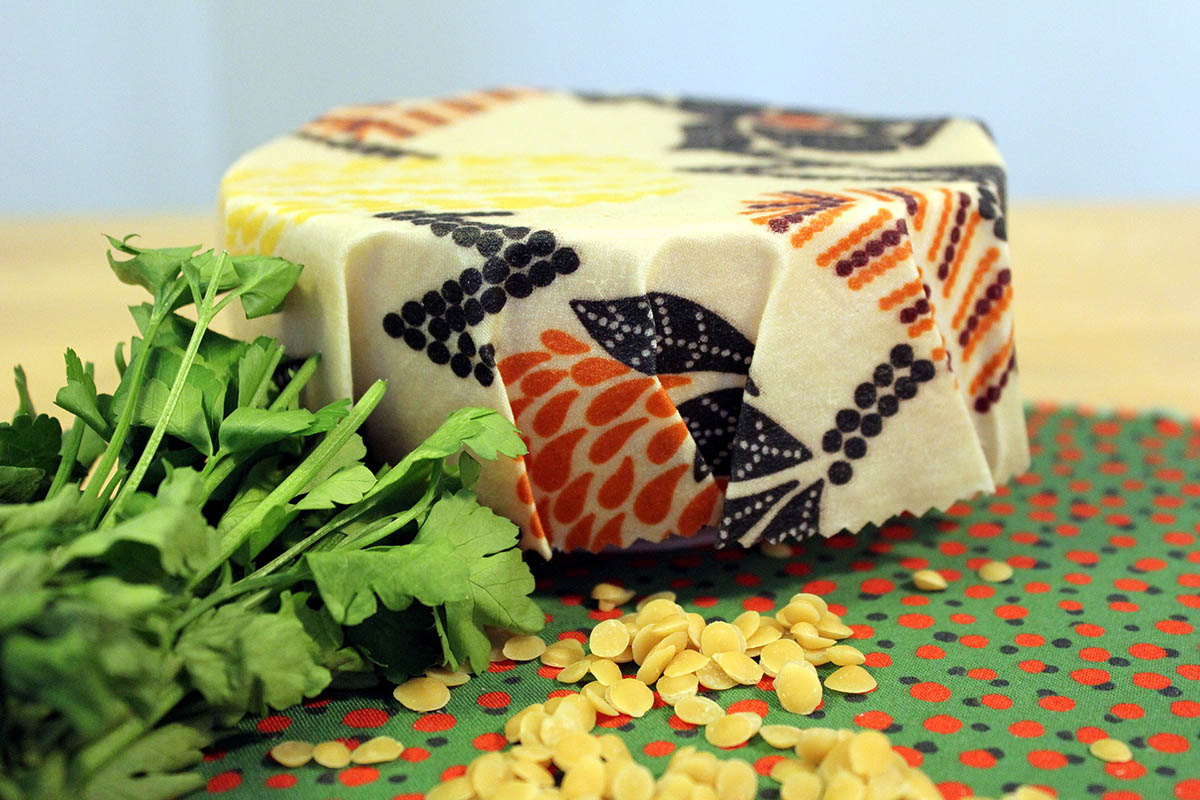 These are wonderful alternatives that replace cling wrap and foil food covers. These can be used to wrap vegetables, fruits, cheeses, bread etc. and even other items such as bowls or jars. The uses are limitless - my favourite use for beeswax wraps is wrapping soap bars to store for later or for travels.
Recommendation: Sustainablee.
15. Upcycled Books & Recycled Paper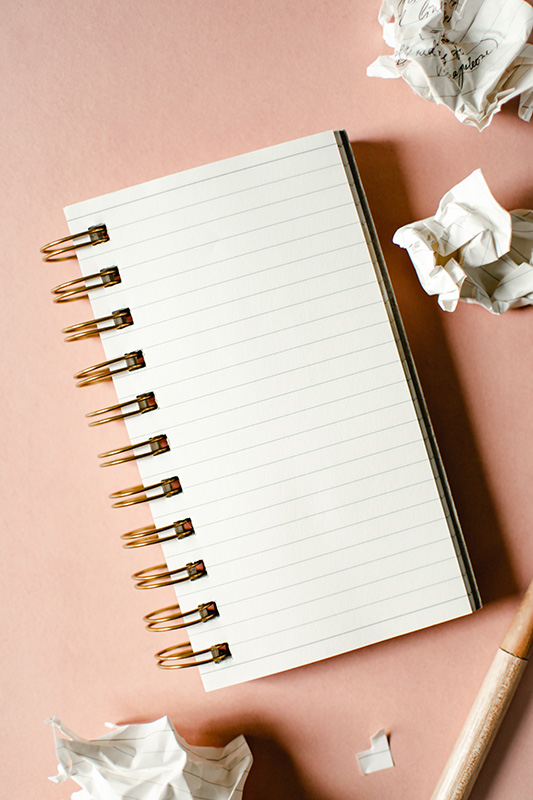 Last but not least, upcycled books are peak stylish and sustainable purchases. With refillable pages and covers made of upcycled plastic - what more can you ask for! These range from planners and journals to diaries and notebooks of various sizes.
Recommendations: Sustainablee.