After yet another gloomy lockdown filled year, Christmas is something everyone is looking forward to celebrating. Not only will the atmosphere be filled with carols, Christmas trees, Santa's and other yummy goodies but it's also a time to end the year on a high note.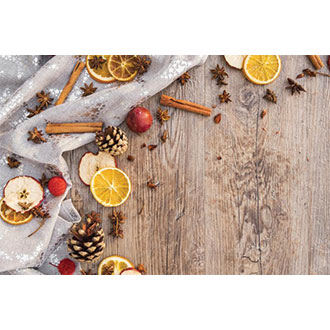 With Christmas comes the annual stress of the hustle and bustle, of having to get your house ready and keep up with the Christmas trends whilst trying to save money. So here are a few hacks to make your Christmas just a tad bit easier and better.
Storing Decorations
One of the first things every household does it is to start decorating or at least start unpacking the decorations which can be quite tiresome if not stored properly. They always end up taking huge amounts of space and gathering dust all year long.
When it comes to storing your lights instead of just wrapping them up in bundles which will eventually get tangled try wrapping them around big square pieces of cardboard that way they will always be easy to unwrap.
For your ornaments especially those that are small and susceptible to breakage reuse old egg cartons to store them in or if you have any paper or plastic cups store one ornament in each and glue the bottom of the cup to a box so that they in place. A cardboard piece can be used to make a second level.
If you have any wreaths why not store them on your old hangars. That way they won't get crushed and end up taking less space.
The Actual Decorating
The Christmas tree is the center piece of our decoration, so it needs to be the focus. It takes more than a colour coordinated theme to do so. Instead of using just one size of fairy lights use two different sizes for that extra wow factor.
2021 is all about reusing and recycling so why not make that a point during Christmas too. You can also use existing appliances and turn them Christmassy. For an example if you have a white fridge using some black and orange paper and left over wrapping paper you can create a snowman adding that extra unique touch to your kitchen. You can try this on your toaster, oven or cabinets even.
Having a bowl or vase full of baubles as a center piece for the main table or cabinet has become a trend over the years. It is perfect for those extra baubles that have no place or those that are slightly damaged. However if you don't have enough to fill a vase, halfway through put an empty toilet roll or any other paper roll in the middle so that it will act as a vase filler.
If you want some extra décor use a thick colourless glue to draw snowflakes on some cardboard. Let them dry, peel them off and you can stick it on the windows or hang them around the house for that winter wonderland look.
Another item you can recycle for décor are cookie dough cutters. Just cover them in some festive themed glitter and hang them on a string to make a pretty garland. You can also turn them into an advent calendar but adding numbers onto them.
You can also make use of the nice crystal glasses you have by using them as candle holders. It will give your nights a Christmas vibe with that yellow glow. For some extra effect play some carols in the background.
Christmas goodies
If you don't have time for the standard cookies and biscuits why not make Christmas themed pancakes. The batter is simpler, it will keep for a few days and it can be poured into the same molds. Besides it makes for a perfect breakfast throughout the season paired with some chocolate sauce or honey.
Creating that Christmas aroma
For those who don't buy the natural tree but long for that cozy Christmassy smell throughout the house don't fret. Just put some orange, cinnamon, ginger, cloves and some berries on the stove and let it simmer. It will give off a delicious aroma and give your Christmas that extra special feeling.
Gift Wrapping
While paper may be pretty it is a wastage not to mention a mess to clean up after it has been torn and strewn about. So why not use some pretty fabric instead. Most of us have left over fabric from some event or the other and now is the time to get rid of it. Besides there are so many ways you can wrap a gift using fabric.
Personalized gifts
Another up and coming trend is to personalize gifts. The most popular of course being personalized baubles. This is a great family gift and replaces the traditional personalized stocking as it adds that personal touch to your tree and keeps up with the colour theme. You can even get one for your pet. Personalized candles too are becoming popular as you can even create a scent to suit the individual.
Dinner parties made easy
With the season comes parties and it can be a lot of work so why not have some DIY features so that you can sit back and relax. For example you can have a DIY cocktail station. Just lay out the alcohol and mixers, print some recipes and voila you don't have to go round filling their drinks and your guests will enjoy mixing and matching.
Another time and effort saver is to have platters of food out. This is also another trend and not only does it look Instagram worthy but it saves you some cooking time too. Cheese, fruits, cold meats and berries are the popular choices. To make it more festive stick to the items that are in season such as Christmas cookies, candy canes, pieces of yule log or breudher to name a few.
If you want to add that extra touch of sophistication have place settings and in keeping with the trend of uniqueness and recycling use scrabble tiles. It's a board game most of us have at home but rarely end up playing. Use the tiles to spell out your guests name or even a holiday quote.
#christmastrends #christmas2021 #gogreen #reuseandrecycle #DIYchristmas #christmashacks