Percy & Bea is a beloved cloud kitchen that specializes on jams, dips, spreads and nut-butters. An accidental discovery, Percy & Bea is a brand that is a product of a lineage of excellent home cooks. After chatting with Chadini, the owner of the brand, it was evident that Percy & Bea is not your average cloud kitchen but is a wholesome food adventure.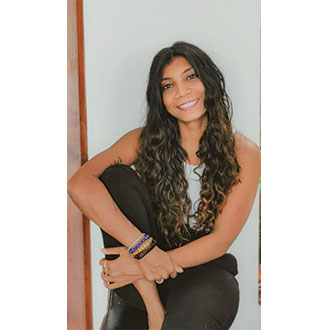 The story of the brand is your perfect Christmas story: Percy and Beatrice were two extraordinary people who loved each other dearly and shared an incomparable love for cooking. Beatrice would create new recipes and tell Percy where he neatly typed them out in his typewriter and bind them into a book, which is now owned by, Chadini, their great-granddaughter who has an endless love for food and all things culinary.
All recipes included in the menu of Percy & Bea is inspired by Chadini's great-grand parents, making them unique and closer to heart.
Their Bacon Jam is infamous among their customers for it is the perfect culmination of sweet and savoury; your perfect breakfast in a jar.
The Green Pesto is especially loved by vegetarians and it is one of Chadini's first ever discoveries! It was first made as the sauce for her Mushroom Pesto Pasta, which was sold out within minutes. So, it was made a tad creamier to be used as a dip or even a sauce, as originally intended.
Her Liver Pate was inspired by her trip to Vietnam where she indulged in one too many Banh Mi. Once she got back to Sri Lanka after her holiday, she started recreating her beloved Banh Mi and after many rounds of trial and error, the now famous Live Pate was created. It was incredibly flavourful and smooth, making it perfect for more than sandwiches and has become a permanent fixture in the P&B menu.
The Red Pesto and Shrimp scampi are the latest addition to their menu thanks to a very picky eater and a fussy 29-year-old pescatarian. One of Chadini's close friend's son who is just 8 years old went through a brief phase where he loved everything with a tomato base. So, she sent him a few jars of Red Pesto which he loved and the recipe was altered to fit adults and kids alike before it hit the counters of P&B.
The Shrimp scampi dip was made especially for Chadini's sister who is had complained that the menu didn't have any pescatarian options. Initially made for a cheesy scampi bake, it was reworked to be had as a dip. The Shrimp scampi is delicious with three kinds of cheese and fresh prawns!
Their latest addition to the menu is vegan! A creamy yet spicy paprika and pumpkin dip perfect for cosy evenings with your family but it can be too good to share.
The P&B kitchen is cooking up something delicious with a dash of Christmas cheer!
Chadini is currently working on two yummy jams exclusive for the season; a festive Orange Whiskey Marmalade and a culmination of two classic flavours; an Apple Cranberry Jam! These are perfect as gifts but also would fit right in the Christmas dinner spread. They also have launched a special customized gift boxes for you to mix and match the jars and we can't wait to get our hands on them!
To make things extra special, Percy & Bea will be launching two new dips. Hint; one's deliciously vegan and the other, a scrumptious seafood base!
#christmas #christmasfood #healthyfood #finefood #christmashampers #foodies #cloudkitchens #lihiniwelagedara #hionline #localbrands #sl #homegrown #healthybrands #christmas2021