Taking a detour from the usual box of cookies and brownies, this new year we are all about trying new things. That's where Loukumades, (pronounced as ලුකුමාදෙස්) come in. With a history of bakers in the family and her love for all things dessert, Shamha Fazloon, launched Loukumades 6 months ago.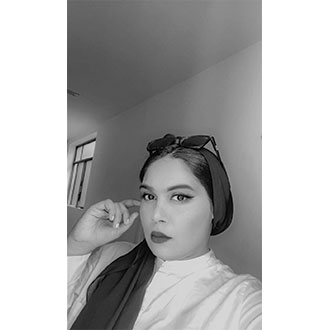 To those of you wondering what exactly this is, Loukumades are more commonly known as 'Greek-doughnuts'. These bite sized crispy honey balls are traditionally served in hot honey syrup. While Shamha does deliver the authentic experience to the market, she has also perfected an additional twist in taste by adding a number of other flavors as well.
The Loukumades arrived in a box that screamed classy and a million bucks. This goes to say that these treats will make the perfect gift not just for a loved one, but even an important colleague or boss. The little doughnuts came in crispy and warm with flavor oozing out of each bite.
The flavors that I tried out were
The signature (with golden syrup)
Biscoff
White Chocolate Oreo
Nutella Rocher
My favorite flavor was hands down, the Biscoff Loukumade. It wasn't too sweet and had the right amount of flavor which paired exceptionally well with the crispy doughnut. Personally, I found the entire experience too sweet to devour in one sitting. So, word of advice, take your time and don't let greed get the best of you. Regardless of how tempting these little treats of goodness can look and even smell!
In addition, their menu consists of the following.
Standard - 12Pcs
| | |
| --- | --- |
| Signature (Dipped in golden syrup) | 1980/- |
| Triple Chocolate | 1980/- |
| Cinnamon Sugar | 1980/- |
| Desiccated Coconut | 1980/- |

Premium Half/Half - 12Pcs
You can mix and match any 2 flavors of your choice
| | |
| --- | --- |
| Nutella Oreo X Biscoff | 2390/- |
| Nutella Rocher X White Chocolate Oreo | 2390/- |
| Nutella Pistachios X White Chocolate Oreo | 2390/- |
| Biscoff X Signature | 2390/- |
| Nutella Oreo X Triple Chocolate | 2390/- |
| Strawberry Cheesecake X Nutella Pistachios | 2390/- |

Gift Edition – 12 Pcs
| | |
| --- | --- |
| 4x Flavors of your choice | 3190/- |
Family Pack – 25Pcs
| | |
| --- | --- |
| 4x Flavors of your choice | 4590/- |
The minimum order quantity is a single portion which consists of 6-7 Loukumades. To place your orders, you can DM them on @loukumadeslk, place it through UBER Eats or simply call them up on 0767308667.
Unlike most places, you don't have to worry about the hassle of pre-ordering as Loukumades provide same day delivery which works great in our favor for those last-minute plans and gift ideas. However, if you want your Loukumades customized differently for an event or a birthday, feel free to contact them with your requirements.
All in all, this unique dessert is sure to give your sweet tooth the ultimate new year experience.
Out with the old, in with the new this year. Give Loukumades a go.