Brunch is more than just a trend; it's a way of life.
The term "brunch" dates back to the nineteenth century, when it was first used to describe breakfast with a lunch twist. Nowadays, many of us prefer to brunch with our friends and/or loved ones because it's more convenient and provides us with the best of both worlds.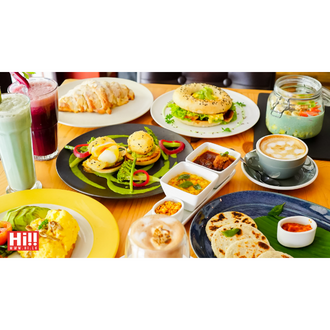 Although a well-liked concept, it appears as though we don't have very many options to brunch in Colombo; usually, most restaurants tend to serve three subpar meals every day, and guests choose when they can dine in upon their availability. However, we at Hi!! Online may be ready to brighten your day because we've discovered one of the finest, most calming brunch spots for you.
Rare Bar + Kitchen by Uga Residence presents "Rare Brunch Weekends" where you can enjoy hearty, creatively prepared brunch dishes in the greatest way possible! If you're in the mood for breakfast, lunch, or even both, then this is surely something you should not miss out on.
Rare Bar + Kitchen provides a one-of-a-kind, charming, and peaceful indoor and outdoor setting, offering guests the ideal secluded environment, with its courtyard and pool views. They warmly invited our team on a beautiful Saturday morning to savour their delicious brunch delights, which had been recently enhanced with nuanced flavours and techniques.
Let's quickly dig into the lip - smacking entrees we got to taste:
Spirulina and go (muesli)
This was the most incredible way to eat oats ever! It was quite aesthetically beautiful and consistently hit the healthy-factor with each bite we took. Presented in a cute and hefty translucent jar, it was loaded with cubes of banana, pineapple, royal apple and papaya alongside chia seeds, spirulina, and roasted walnuts for crunch. For texture, a dash of almond milk was also added.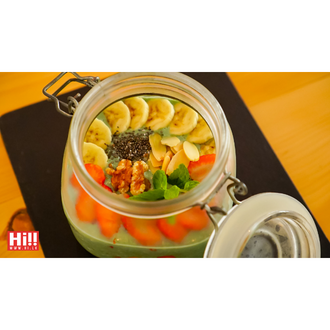 "rare" bagel
This was a last-minute complement to the food we were experiencing at the time and boy, we did not regret it one single bit! It was simply heaven on earth, topped with a succulent combination of bacon, scrambled eggs, caramelized onions, lettuce, and cream cheese with a ring of wasabi paste surrounding it. Undoubtedly a very "rare" bagel and it stuffed my tummy just right.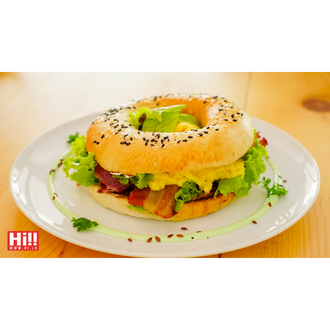 Croissant – almond
First of all, it was probably the biggest croissant I've ever seen served in Sri Lanka and I could tell that the "repurpose" approach was at work. Everything was made entirely of almonds, including the cream that was baked inside the croissant. The pastry satisfied my modest sugar intake perfectly because it was sweet but not overly sweet; contained a hint of saltiness too.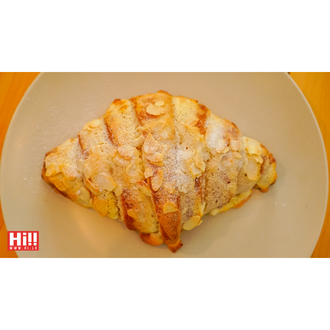 Fluffy eggs
It is worth noting that the eggs in this plate were very different from the ones in the bagel. It was served on sourdough toast and was incredibly soft, buttery, and fluffy; it went perfectly with the pieces of avocado that were provided. Even the crusty potatoes added to the overall flavour and aesthetic appeal of the entrée!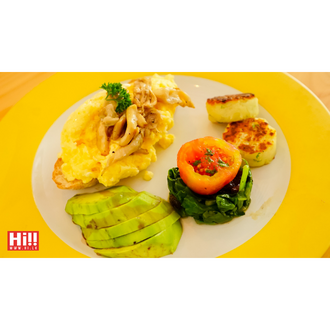 Dukkah crusted crispy egg
This item was one of the chef's innovative healthy brunch concoctions, and it had a strong to moderate spice and condiment fix - two runny, partially-baked eggs on a toasted English muffin with grilled mushrooms, broccoli, and wilted spinach puree all around. "Eat you greens" they said. Well, this was unarguably a worthwhile way to enjoy and devour them.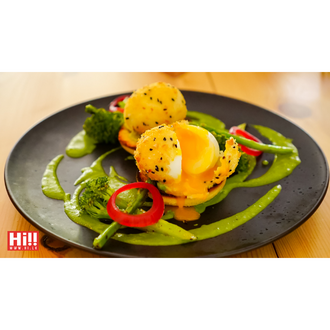 Pol roti (5 pieces)
Rare Bar + Kitchen did not forget to include a Sri Lankan breakfast option in their Brunch menu. Five pieces of Pol roti were brought to us together with dhal, chicken curry, and pol sambol, and we had the chance to appreciate them massively. It had that genuine, original, and cosy feel to it that reminded us of our heritage and culture.
For drinks we had:
Perfect blend for him
With cucumber, spinach, king coconut, beetroot, honey, basil seed, ginger, and lime juice, this drink screamed "healthy" from the rooftops! We finished it all, despite the fact that it wasn't that sugary or sweet. This beverage is highly advised for diabetics and anyone like me who want to consume little to no sugar.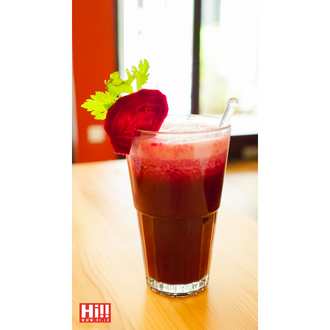 Perfect blend for her
Bursting with soya milk, spirulina, banana, mint, dates and king coconut, this was absolutely sweet and nutritious at the same time! After finishing this thirst quencher, we were left with a strong want for more. We savoured each sip because it was so purely wholesome and delightful.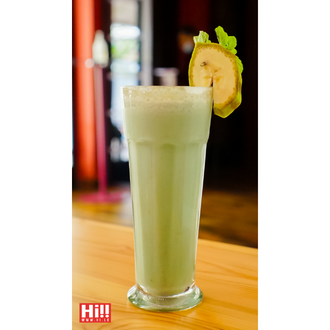 Cappuccino
Coffee never tasted this delicious, I'd say! The taste and aroma from a hot cup of cappuccino is necessary in our lives. If you're not a morning person, I'd guarantee that this is the perfect treatment to make you feel enthusiastic every single day.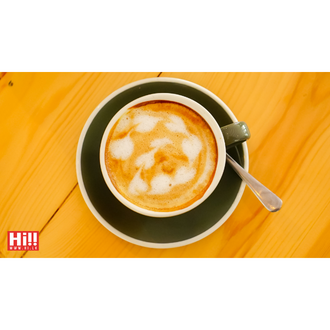 Hot chocolate
If you'd want to start your day with a little bit of sugar, this is also a fantastic morning fix. The top of the hot chocolate was coated with a scorched marshmallow which you had to mix into the beverage before ingesting, and this impressed me the most. As I savoured its droplets that fell from the sky, this coffee helped me lean in closer to heaven.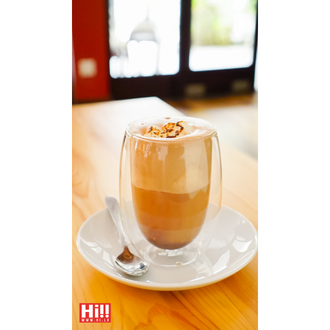 Under the guidance and exceptional skills of Chef Manjula Wickrama, the "Rare Brunch Weekends" menu is one clearly influenced by traditional flavours, repurposing and modernization. Chef Manjula has more than ten years of experience working both domestically and internationally. His culinary journey has been shaped by the exposure received from Michelin Star Chef Allan Ducasse and Michelin Star Chef Marco Pierre White, which he incorporates in full swing to curate delectable dishes.
Rare Bar + Kitchen conducts their brunch session every weekend from 7 a.m. to 3 p.m., and reservations are preferable if you intend on dining in. They have on boarded Music By Q who will be performing every Saturday during brunch.
On that note, we ardently encourage you to try the Rare Brunch menu because it is utterly enjoyable and you certainly will not be disappointed. We hope you have as much fun as we did. Special thanks to Shimazie Adjumain and the restaurant staff for their friendly and approachable delivery, and we hope to see you again soon!