Don't be fooled by their name for their expertise ranges from every delectable sweet to every imaginable savoury item you may be craving. From cinnamon rolls and gulab jamuns to macaroni cups and garlic bread, you name it they make it! Their food is perfect for tea time, a family gathering or even a simple late afternoon snack. Not only does their food taste and look amazing but as their bio states it is all homemade with love.
Cinnamon Sticks is the brain child of two passionate, innovative and self-taught home bakers/cooks who are also happen to be friends and neighbours. Both are mothers to children who are foodies, which is the main reason why they were encouraged to try out new dishes and desserts every other day.
Having launched their Instagram page (@cinnamonsticks.lk) in early September they have slowly but steadily managed to gather a set of loyal customers and only keep on growing. Recently they have also started a Facebook page.
They operate on a pre order basis so make sure you give them 2-3 days prior notice.
I tried out some of their best sellers below.
Beef Lasagne (Family pack which serves 6 – Rs 3500 /-)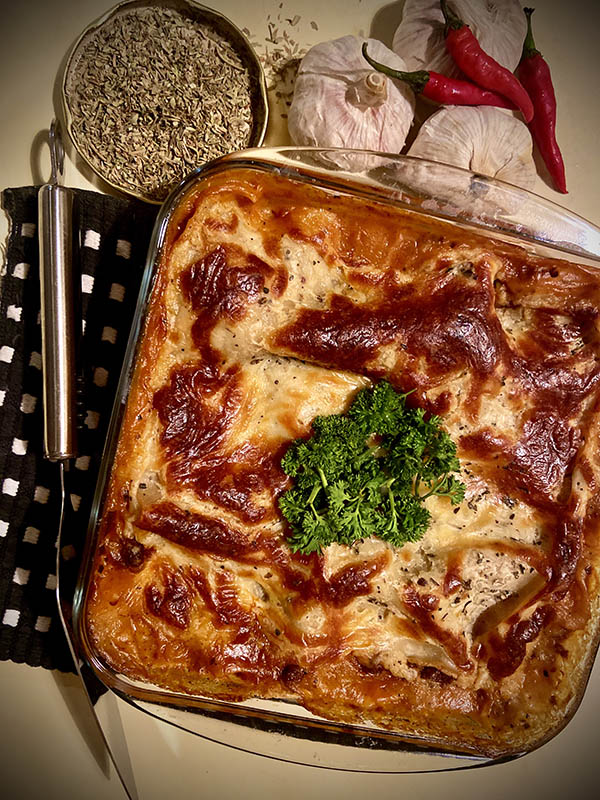 We've all tried lasagne but safe to say this is just the melt in your mouth goodness we all look for in a lasagne. It is smothered with the perfect sauce and the beef to lasagne sheet ratio is perfect making every mouthful a taste bomb.
Korean Fried Chicken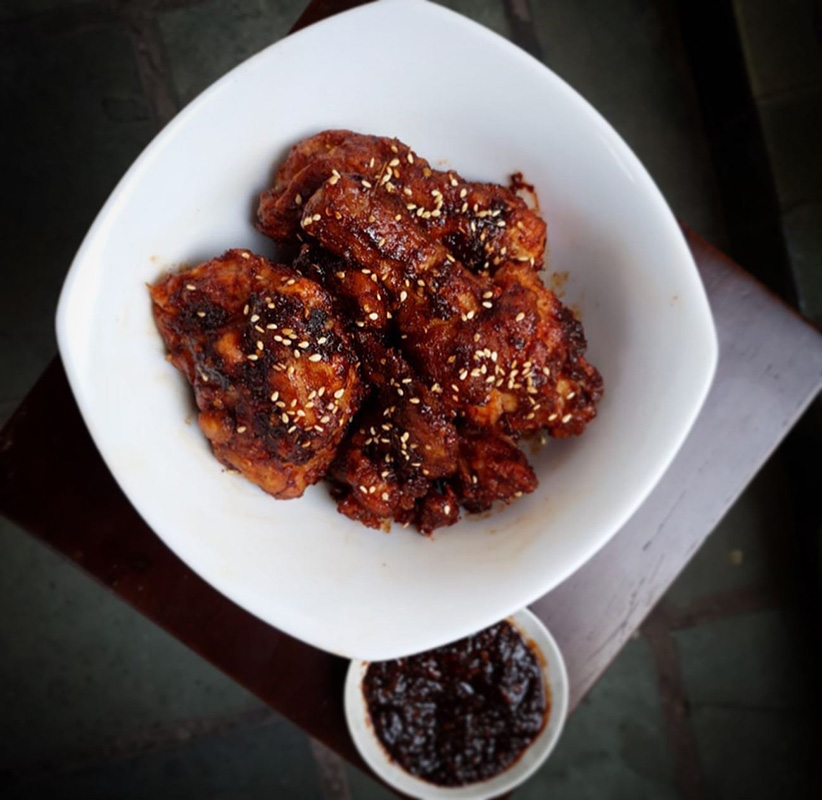 4 pcs pack – Rs 1000/-
8pcs pack – Rs 1950/-
12 pcs pack – Rs 2850/-
They truly give KFC a run for their money because this is just finger licking good. The sticky sauce the crunchy chicken is coated with has just the right balance of sweet and sour. You could eat a whole dish of it without any accompaniments and still want more, I know I did.
Chicken Sliders Rs 150/-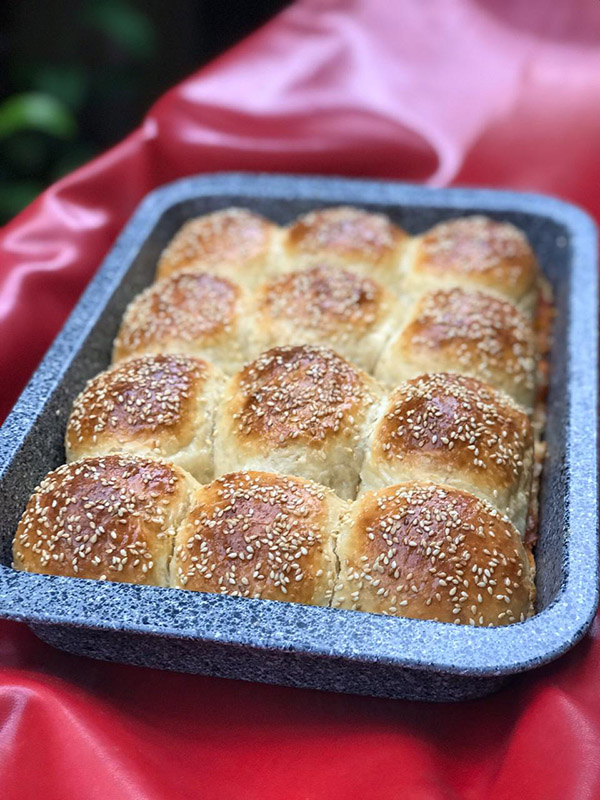 These palm sized buns may look small but are packed with big explosive flavours. These soft buns filled with chicken are smothered in cheese and mayonnaise and while it makes for a rather rich savoury item they are nevertheless perfect for a snack or a cocktail bite.
Chocolate Tres Leches Rs 2600/-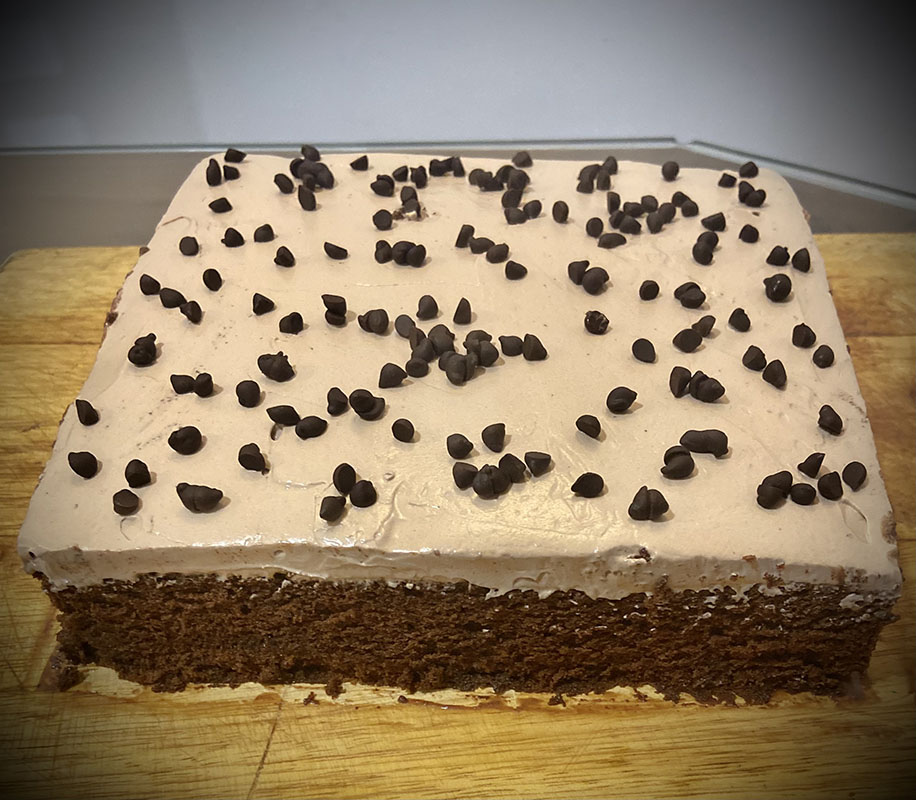 Just when you thought tres leches couldn't get any better Cinnamon Sticks makes it in chocolate for all those chocolate lovers out there. While you can taste the chocolate it doesn't over power the classic tres leches taste that we all know and love. It is soft, light on the palette and not overly sweet.
P.S - They also have a cornflake tres leches which gives it just the right amount of crunch for those foodies open to a twist on the classical version. Rs 2500/-
They have also introduced a new array of Swiss Rolls and these are the top picks.
Cookie Monster Swiss Roll Rs 2000/-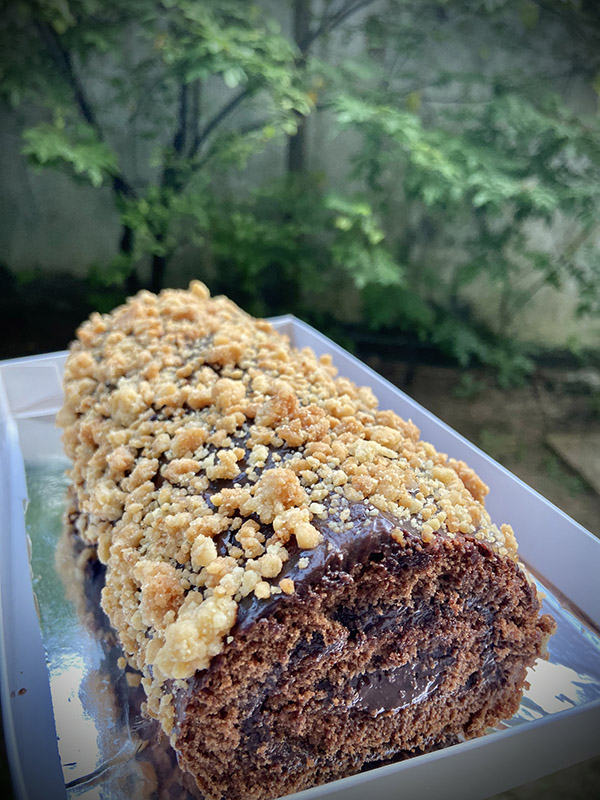 Just like its name it is the most decadent chocolate roll you will ever come across. If you are a chocoholic you wouldn't want to miss trying this. Its soft sponge enveloped in chocolate and nuts is the perfect tea time snack, after dinner dessert or even serves as a self-indulgent snack after a long day of work or if you are feeling down in the dumps.
Passion Fruit Swiss Roll Rs 2000/-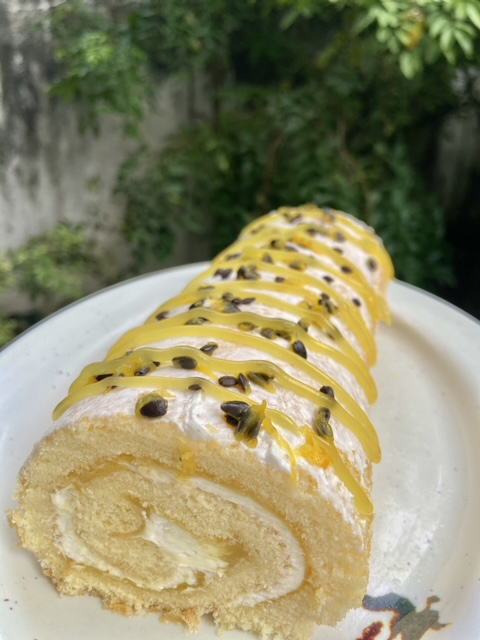 As someone whose go to fruit of choice isn't normally passion fruit this was quite a game changer. The tartness of the passion fruit against the soft and sweet vanilla sponge made for quite a refreshing and unique dessert. It is topped with a passion fruit drizzle reinforcing the flavour and smell of fresh passion fruit making you salivate even before you see it.
Strawberry Swiss Roll Rs 2000/-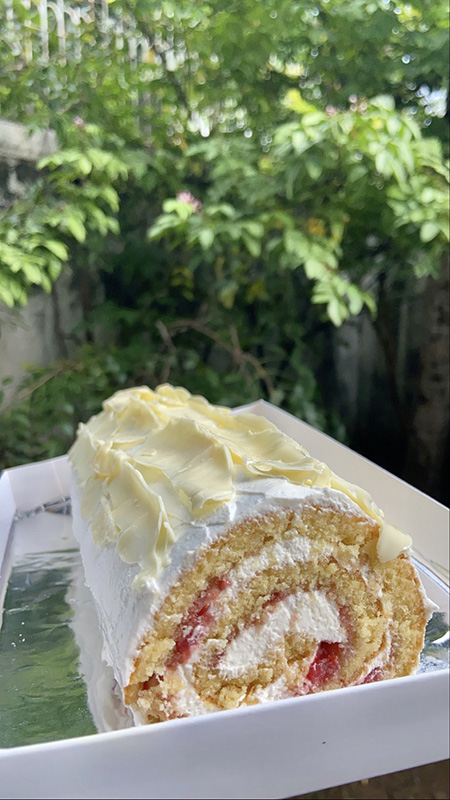 They say you feast with your eyes first and that is exactly what happened with this beautiful strawberry swiss roll. It is topped with white chocolate shards and has a beautiful red strawberry filling peeking out from in between the sponge making it visually stunning. It is airy, light and perfectly balanced. Again I am not a big fan of strawberry but this is one of those 'you haven't lived till you've tried this' moment.
Make sure you go and give them a follow, not only will you end up ordering delicious food but as an added bonus your newsfeed will start looking positively scrumptious.
We wish them all the best for the future and cannot wait to see what they come up with next!