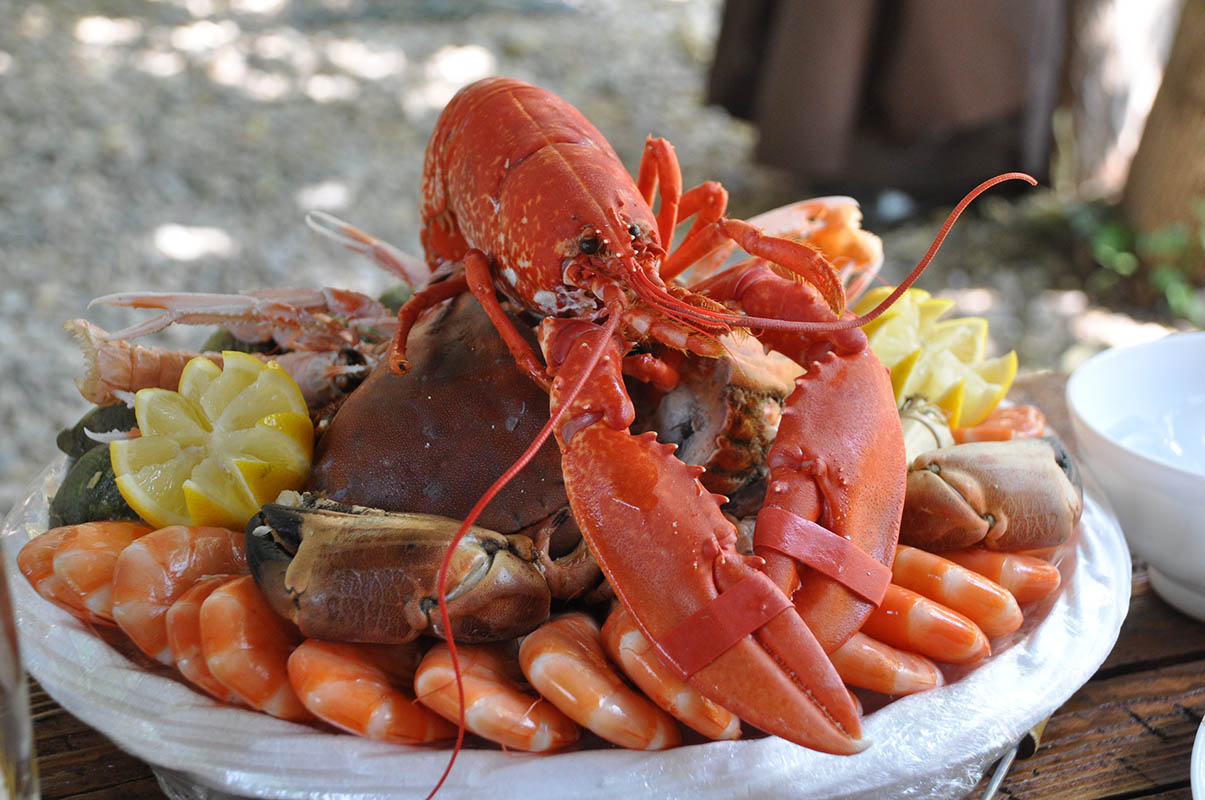 Fish and seafood, be it fresh or preserved, have always played a significant role in Sri Lankan cuisine. In the past, freshwater fish varieties like Lula, Madakanaya, Magura, Kavaiya and Pethiya were eaten routinely. Today seafood has become increasingly popular, with methods of cooking that are influenced by local traditions of the country's ethnic groups as well as Indian, Indonesian and Dutch cuisines. Fish recipes continue to change and adapt from region to region; for example, Tamil cuisine, especially in Jaffna, shares many similarities with South Indian cuisine.
Throughout history, the people of Sri Lanka have always loved fish. Over the centuries they have demonstrated and refined their knowledge of herbs and spices and how they can enhance unique flavours when cooked together with fish. While having perfected the art of drying fish in the open air, under the hot sun – one of the oldest of all food preservation techniques – freshly caught fish is cooked in a multitude of ways emphasising the island's distinctive flavour combinations.
Fish and seafood are widely and cheaply available. From Sri Lanka's beautiful coastlines where speciality restaurants border the beach, to bustling fish markets in the town areas, local specialities including squid, lobster, crab, jumbo prawns and even shark can be bought everywhere and eaten barbequed, curried, tossed or fried.
Two well-known fish, and their classic Sri Lankan recipes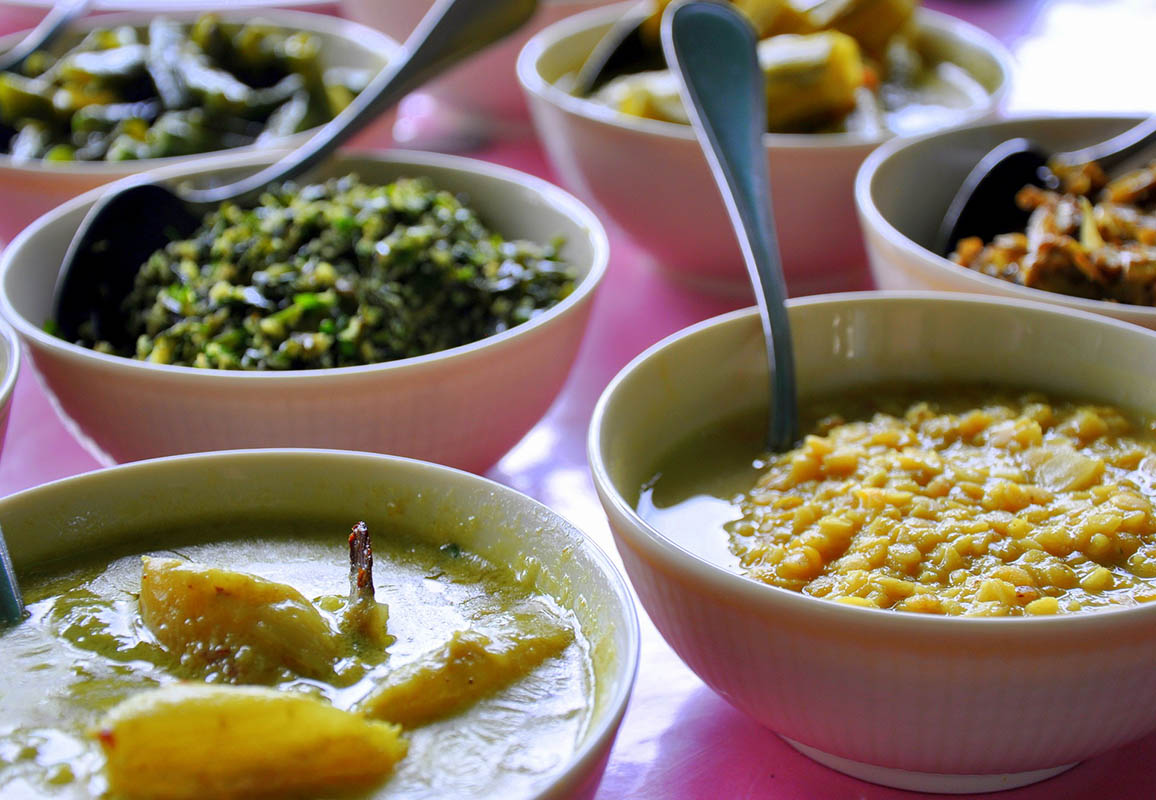 MALDIVE FISH (masi karuvadu – umbalakada) are added to many recipes such as vegetable curries and condiments to thicken and produce a strong, spicy and tangy flavour. This cured tuna fish can also be pounded and crushed into powder with a large stone mortar and heavy wooden pestle, to be used in smaller quantities in dishes where the flavour should be less detectable. In Sri Lankan cuisine, Maldive fish are an essential ingredient for classic savoury accompaniments such as Seeni and Coconut Sambol.
Seeni Sambol (caramelised onion chutney) – serves 4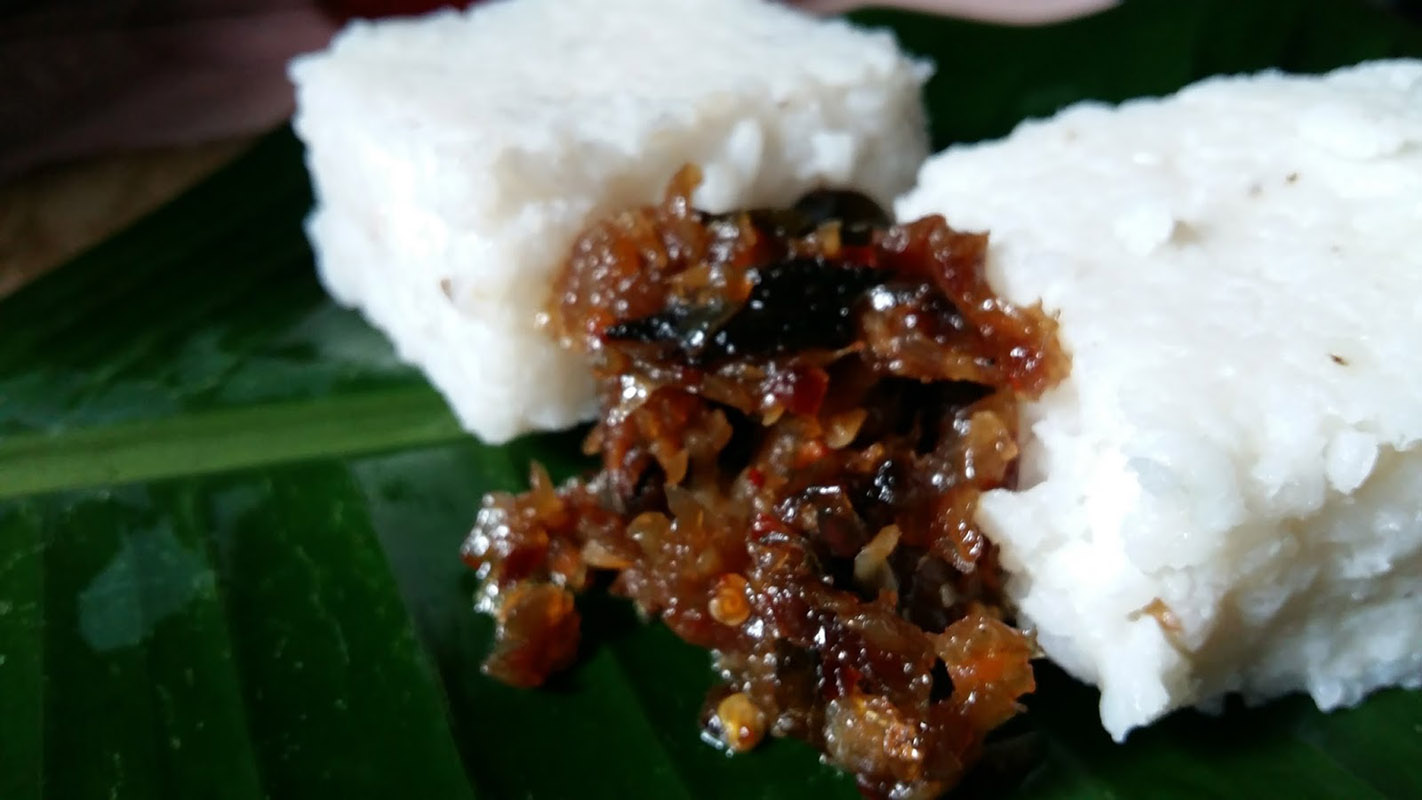 Ingredients:
2 medium onions (thinly sliced)

1 ½ tbs red pepper flakes

½ cup tamarind juice

2 to 3 curry leaves

½ tsp ground cinnamon

1 pod green cardamom

2 cloves

½ tbs sugar

1 tsp Maldivian fish flakes or powder

5 tbs vegetable oil

salt
Instructions:
Combine the red pepper flakes, salt and sugar and mix well in a bowl. Put to one side.

Place a saucepan over medium heat and dry heat it. Add the onions and cook gently for 4 minutes, stirring frequently. When the onion starts to brown add the oil, curry leaves, cinnamon, cardamom and cloves, and cook for a further 5 minutes.

Turning the heat a little higher, stir for a further 3 minutes. Add the tamarind juice, sugar and red pepper flakes mixture. Season with salt. Cook for a further 5 minutes, stirring continuously.

Add the Maldive fish, stir well and cook over low heat for 3 minutes. If necessary, add more salt, sugar or red pepper flakes.

Serve with your favourite hoppers, yellow rice or bread.
Tip: You can add 1 tablespoon of pounded Maldive fish to enhance the taste of Seeni Sambol, but be careful to avoid allowing it to predominate over other flavours.
MACKEREL (Thora) is a nutritious and strong-flavoured oily fish that is perfect for roasting, grilling or baking. It is packed with healthy minerals and vitamins and contains high omega-3 levels which are good for the heart. When eaten fresh, the fish can be stuffed with an assortment of additives, spices and herbs such as chillies, curry leaves, ginger, tamarind and turmeric. Smoked raw mackerel should be soaked for a few hours or overnight in a light coating of salt or sugar brine, in the fridge, while the canned fish can be served as a mouth-watering dip.
TIP: When using canned mackerel for recipes, avoid excessive mixing so that the fish doesn't break apart.
Mackerel cooked in banana leaves – serves 4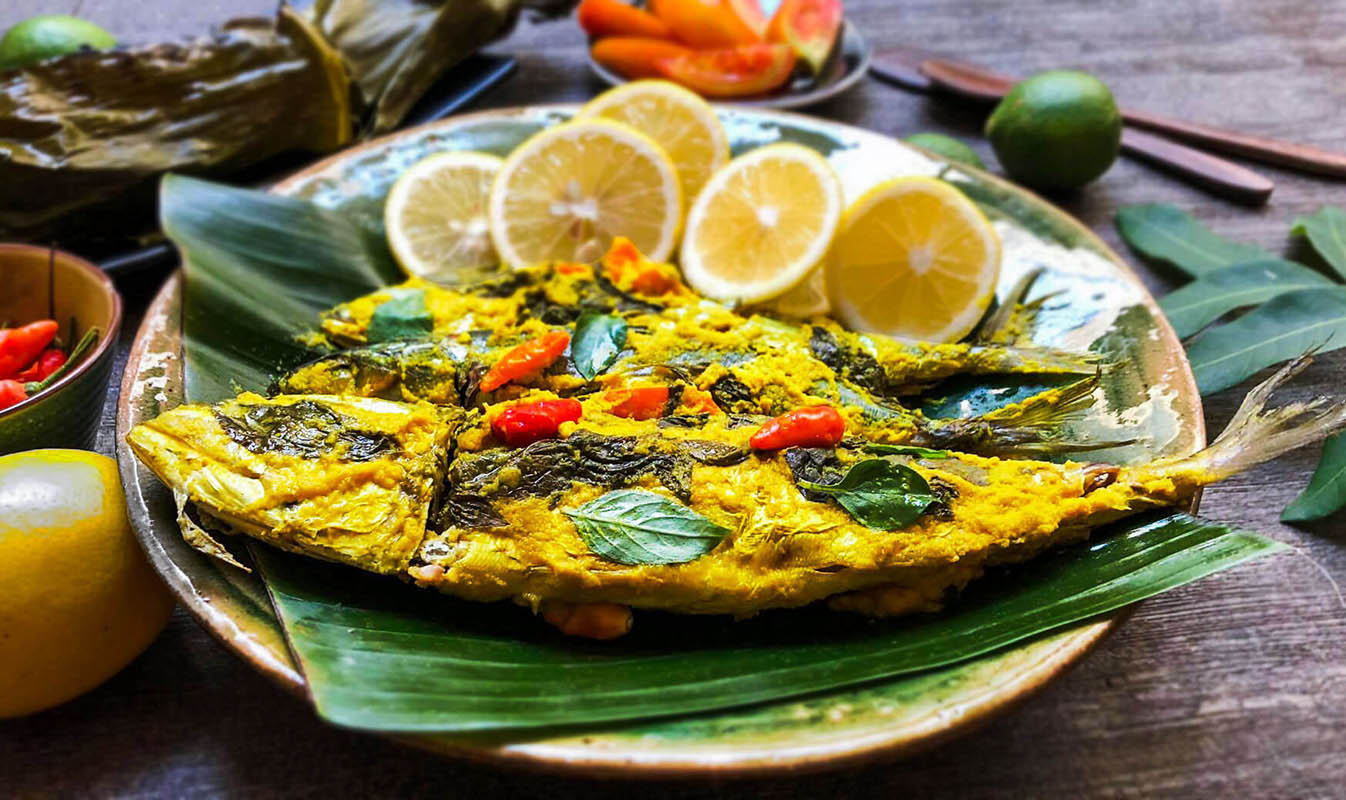 Ingredients:
2 mackerel (cleaned and gutted)

2 limes (juiced)

2 tsp salt

1 tbs coconut oil (for grilling)

2 tsp turmeric powder

4 garlic cloves

3 cm piece fresh ginger (chopped)

3 green chillies

3 stems fresh lemongrass (trimmed – white part only)

4 tbs fresh coconut (grated)

2 large banana leaves
Instructions:
In a mortar, pound the salt, garlic, lemongrass, chillies, ginger, cumin and fennel seeds, turmeric, coconut and lime juice to form a thick paste. Then rub all over the fish and leave to marinate for at least 30 minutes or up to two hours.

Soften the banana leaves by dropping them into a saucepan of boiling water for 20 seconds. Remove and pat dry with a paper towel.

Clean the fish and split (butterfly) them with a sharp fillet knife ready for stuffing. Place the mackerel on top of the banana leaves and spread the paste generously inside and over each fish before securing at the head and tail.

Put the wrapped fish directly onto a hot grill, coated with coconut oil. Cook for 15 – 20 minutes, and turn over once.

Remove the mackerel from the grill and unwrap the banana leaves. Garnish with lime and salt.

Serve warm with coconut rice.
"Give a man a fish and you feed him for a day. Teach him how to fish and you feed him for a lifetime" (Chinese philosopher Lao Tzu).