Each year people drink over 400 billion cups of coffee making it the most popular beverage. Even the pandemic couldn't deter it as everyone hopped on the Dalgona Coffee bandwagon. Coffee is not a mere beverage - it is a lifestyle, an art form, yet how much do we actually know about coffee? How many times have we walked into Java Lounge and actually understood the coffee we just ordered or known the difference between a Latte and a Cappuccino?
Fret not, for here's a guide on everything coffee from beans and roasts to brew and pairings.
Most Common Types of Coffee Beans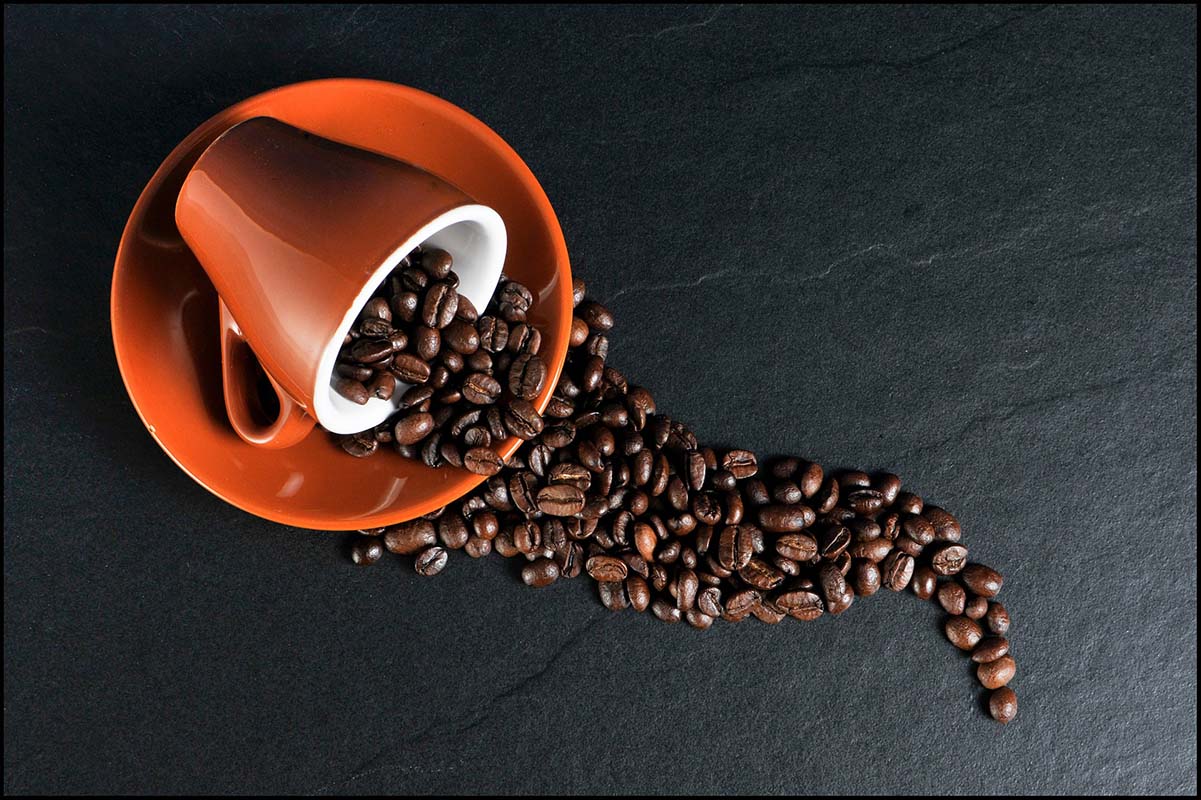 Popularized in Arabia, it is the most well-known coffee bean and amounts to 60% of coffee production. However, it is quite difficult to grow, and is known for its notable lack of bitterness.
Just like its name suggests, it has a hearty flavour and is disease resistant. Originating in Sub-Saharan Africa, it is mostly found in instant coffee and has a harsher and bitterer taste.
This only accounts for 2% of coffee and has an inconsistent flavour ranging from smoky, woody or floral with a harsh finish. It is almost exclusively produced in Malaysia.
Types of Coffee Roast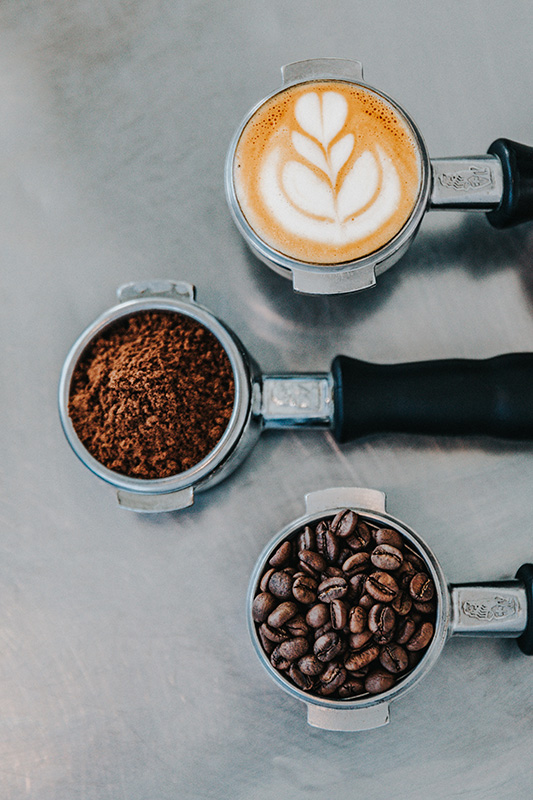 This plays a massive part on deciding the flavour intensity of your coffee. A light roast has high levels of acidity and caffeine, however, an extra dark roast has less caffeine, is bitter and smokier in flavour. A medium roast has a balanced flavour, aroma and nut brown sense to it while a dark roast is full bodied and heavy with low caffeine and a spicy flavour.
The lighter the roast the higher the caffeine level, which is a good tip to remember if you don't plan on staying up the whole night.
What's Brewing?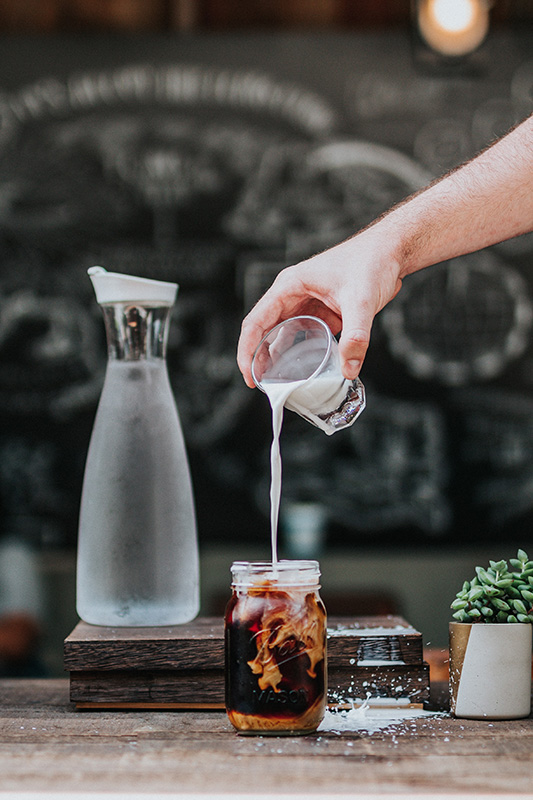 Some of the more popular methods of brewing are;
This is the most common method and is often seen in movies. It involves adding medium grounds to a brew basket and running it through an automatic machine.
This is what we generally do in most households, where boiling water is poured onto the coffee ground in a filter or strainer and it is allowed to seep into the cup.
When you order an espresso, what it means is that pressurized hot water is passed through a filter which contains the beans, resulting in a highly concentrated shot.
This is where ground coffee is allowed to steep at room temperature for a long time and is best enjoyed cold. Ideally, a French Press machine is best.
Different Types of Coffee Drinks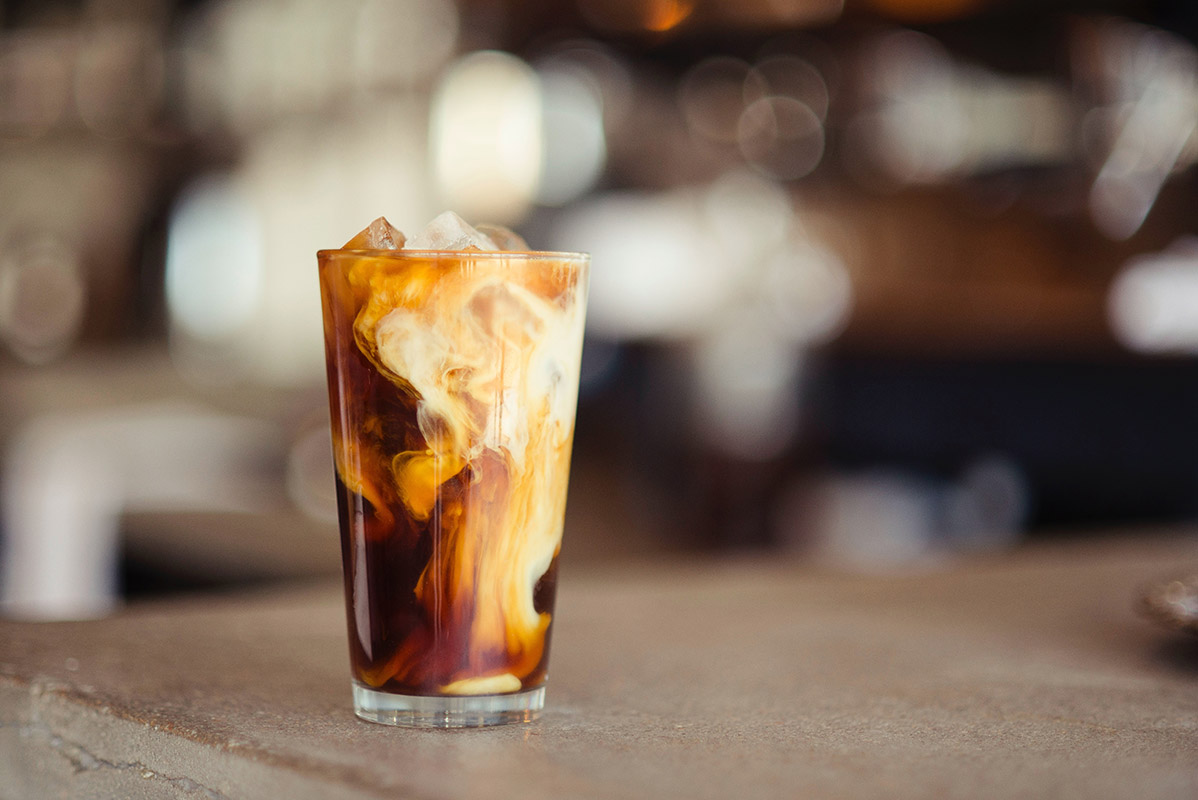 Ever ordered a coffee merely because it looks nice in the picture but when you tasted it, it was all wrong for you? Here's an in depth look into each cup.
Hot:
Or known by its fancier name café noir. Just as its name suggests, it is purely coffee and water, no sugar and no milk. Therefore, the quality of the coffee matters the most here. So if you have a sweet tooth or aren't a college student and in general have taste buds this is not for you.
This can be a solo drink or used as the base for the following.
This is one of the trendier orders and it comprises of a shot of espresso, steamed milk and foam. You can also order it with a shot of vanilla for flavour and fragrance.
A form of Latte which uses more foam and less milk and can be sprinkled with cocoa or cinnamon on top.
This is merely an espresso diluted in water.
This is in between a doppio and a cappuccino which consists of expresso and foam.
A go to drink if you love chocolate and coffee together, and it makes for a perfect drink during the monsoon weather.
If you want that added element of whimsy, an espresso served with ice cream on top is the way to go. It is bordering a dessert and is the perfect pick me up after a long day. It is recommended it be tried with a brownie.
This is also a cappuccino but with no foam or chocolate, instead it has espresso and milk.
Cold:
We Sri Lankans love our iced coffee. Served with some milk or cream and a sweetener like milkmaid, it is simply the best, given our tropical weather.
The trendiest of the iced coffees this is. As mentioned earlier, it is steeped for hours ranging from 6 - 36 hours depending on how strong you want it.
Unlike its counterpart, it is a blended coffee drink served with whipped cream and syrup.
What pairs well with coffee?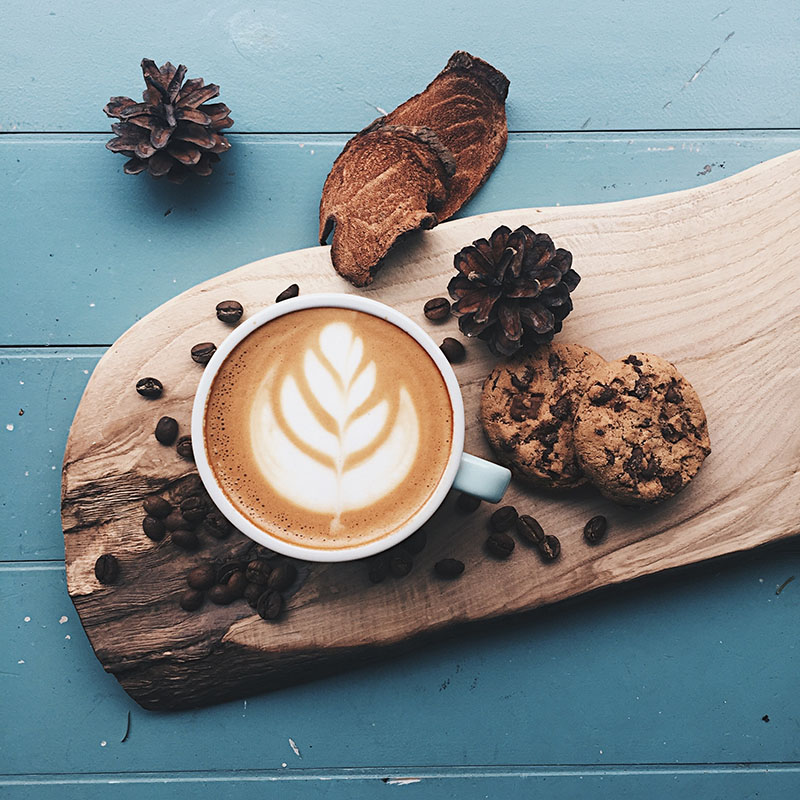 While coffee is perfect on its own it can be so much better when paired with the unexpected.
While rich and dark chocolate pairs well with a dark roast, white and milk chocolate suit a lighter roast.
It is best if high intensity and tart fruits like lime and lemon are avoided; instead go for strawberries and other berries.
Wondering what goes well with that cheese board? A good cup of espresso coffee, of course, to bring out that creamy cheesy flavour.
Surprisingly wine is not the only accompaniment for meat. Beef, Pork and Lamb are perfect with a dark roast while bacon, chicken and sausages are more suited for a medium roast.
#coffeelover #java #brewtiful #coffeeaddict #whatsbrewing #cuppacoffee #energydrink #pickeup #icedcold #darkroast #coffeebean #coffeetime