Low-carb diets are diets that reduce the consumption of carbohydrates. Those carbohydrates are replaced with food containing high percentages of fat and proteins.
Cauliflower pizza crust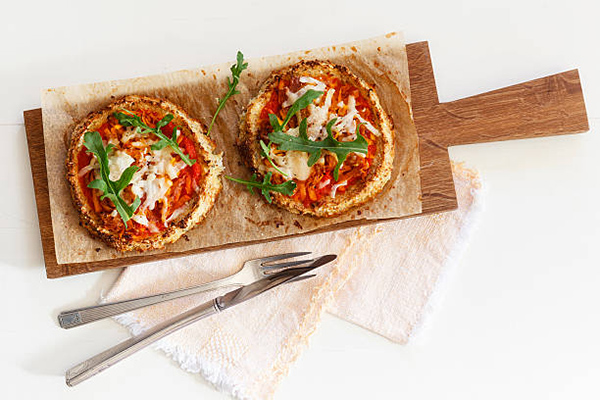 Ingredients
Directions:
Preheat the oven to 400 F and line a rimmed baking sheet with parchment paper.

Break the cauliflower into florets and pulse it using a food processor until it breaks down into fine pieces.

Microwave the pieces for 4-5 minutes. Allow it to cool for at least 4 to 5 minutes.

Wrap the cauliflower in a kitchen towel and squeeze the liquid and the moisture out of it. This is the secret to a non-soggy crust.

In a bowl, combine Parmesan, oregano, mozzarella cheese, salt, eggs, basil and garlic powder with the cauliflower. Transfer the mixture in to the lightly greased pizza pan with the parchment paper, in a shape of a pizza crust. Bake for 20 minutes.

After the crust turns golden, remove the pan from the oven and add in your desired toppings and bake for extra 10 minutes.

Marinara sauce and cheese can be used as toppings for a simple margarita pizza.
Tip: Keep the toppings and sauces minimal, so that it will not re-hydrate the crust.
Zucchini noodles with parmesan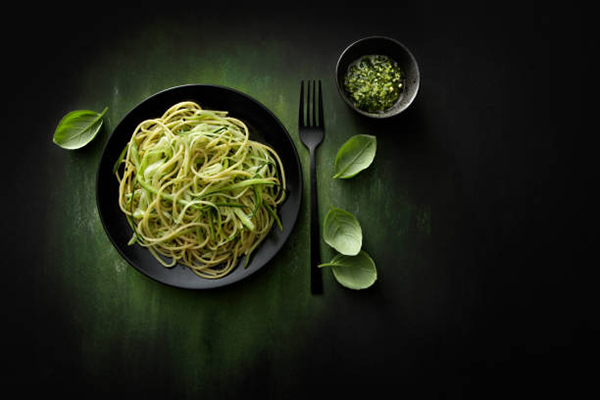 Ingredients
2 medium, peeled zucchinis

1 tablespoon of olive oil

Salt and black pepper to taste

2 tablespoons of butter

3 cloves of garlic

¼ teaspoon of red chili flakes

Parmesan cheese
Directions:
Cut zucchini into noodle strands lengthwise, using a peeler.

Heat olive oil in a skillet over medium heat and melt the butter. Then add minced garlic and let it cook for about 30 seconds.

Add the zucchini and cook until tender for 3-5 minutes.

Remove the skillet from the heat and add Parmesan cheese. Season with salt and pepper to taste, along with chili flakes.

Serve hot.
Cream of Mushroom Soup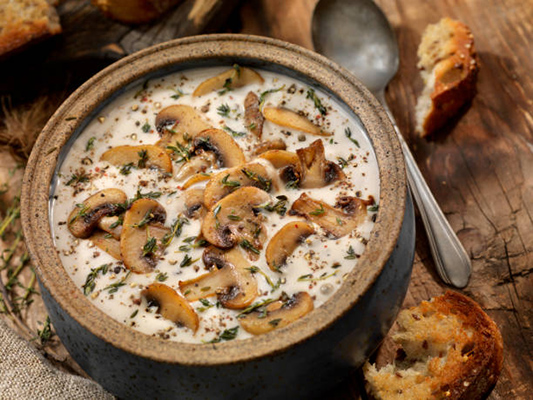 Ingredients
2 tablespoons butter

½ pound fresh brown mushrooms sliced

½ teaspoon salt

1/8 teaspoon black pepper

¼ diced onions

6 tablespoons of all-purpose flour

1 cup heavy cream

Chopped parsley or thyme

2 cans of chicken broth
Directions:
Heat butter in a saucepan over medium heat. Add mushrooms and diced onions and sauté for 2 to 3 minutes until soft and fragrant.

Add mushrooms along with 2 teaspoons of thyme and cook for 5 minutes.

Mix flour, pepper, salt, and 1 can of chicken broth and stir. Pour it into the mushroom mixture. Add the remaining can of chicken broth as well.

Bring to a boil and cook while stirring until it thickens.

Reduce the heat and stir in heavy cream and allow to simmer.

Add pepper and salt to taste.

Mix in thyme or parsley.

Serve warm.
Tip: You can serve this cream of mushroom soup with a crusty roll.
#lowcarb #keto #ketodiet #fitness #weightloss #healthyfood #ketolife #ketolifestyle #ketogenic #diets #healthylifestyle #weightlossjourney #lowcarbdiet #ketorecipes #ketomeals #healthy #ketofood #ketogenicdiet #ketoweightloss #fitlife #food #ketofriendly #diet