Indulge your sweet tooth at the best dessert places in Colombo!
1) Oh My Cake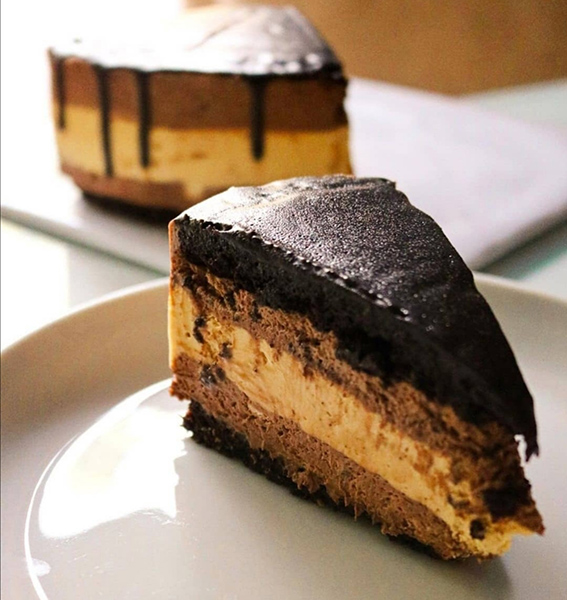 Oh My Cake's heir customers calling them two of the best things in life at the moment! The Chocolate Caramel Mousse Cake is a hefty dessert cake made up of two layers of their signature brownie, two layers of chocolate mousse and a layer of caramel mousse, while the Chocolate Divinity is a marriage between a chocolate biscuit pudding and a very special chocolate chip cake. Made using their own, unique recipes, both cakes are priced at Rs 400 a slice or Rs. 3800 and Rs 3500 for the whole cake, respectively.
You can contact them on 0777255727 or drop them a message on Instagram @ohmycakebyocb to experience delight with every bite.
2) Indulge Desserts Co.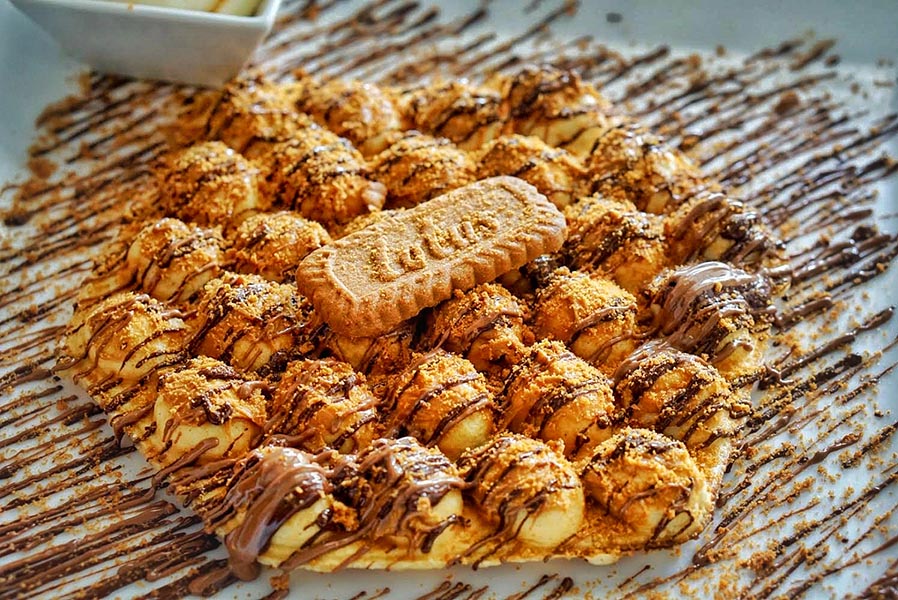 The Bubble Waffle at Indulge Desserts Co. is everyone's go-to. The customers are given the opportunity to pick from six different sauces which can be added to their waffle base. They are made of the most premium Belgian milk chocolate, Belgian dark chocolate, Belgian white chocolate, Belgian caramel, Belgian Ruby and Nutella.
Their Biscoff Indulgence, which is a bubble waffle made with Lotus Biscoff, Biscoff spread and house ice cream, is priced at Rs. 1150. Their unique range of Freakshakes also have five different options to choose from, and all are priced at Rs. 990.
You can now reach out to them via their direct hotline 0117682314 to place your order. They are also available on Uber Eats and PickMe Food.
3) Cremalato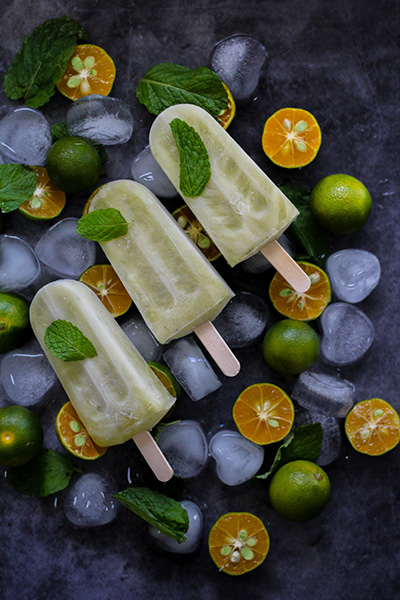 Cremalato triumphs over all ice cream shops in Colombo because of their handcrafted gourmet pops and gelato, since 2013. The Narang and Mint sorbet which is made of fresh, locally sourced narang is incredibly refreshing and will definitely beat your lockdown blues. These sorbets are completely dairy-free. A Narang and Mint popsicle is priced at Rs 180 and the vegan Narang and Mint Sorbet 500ml tub which serves approximately 4-5 scoops, is priced at Rs 930.
Cremalato is primarily available on Uber Eats and PickMe food. They are also available at A & M Cupcakes at Colombo 3, Baguette Bakery at Colombo 4, Odel at Ward Place and One Galle Face, The Frozen Warehouse at Colombo 6 and Café Kumbuk at Colombo 7.
4) Butter Boutique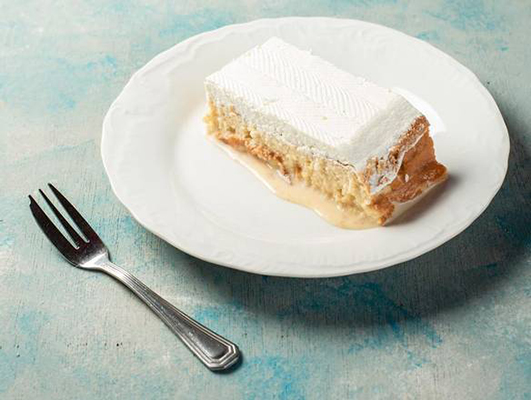 The Tres Leches at Butter boutique are hands down the best Tres Leches in Colombo!This cake is soaked in three different types of milk (fun fact: tres leches means "three milks" in Spanish) and is topped with a layer of delicious whipped cream. It will have you running back to Butter Boutique over and over again.
They are available on Uber Eats and you can also get them delivered by dialing
5) Hyve Dessert Bar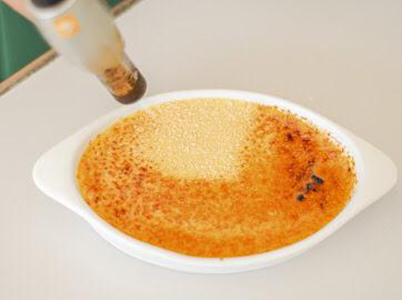 The Crème Brulee and the Kahlua Cheesecake at Hyve are two signature desserts that they are known for. Their Crème Brulee is a rich vanilla custard with a burnt sugar layer on top and the Kahlua Cheesecake is a Kahlua infused no bake, dark chocolate cheesecake, which is very smooth with a melt in the mouth texture. The the Crème Brulee is priced at Rs 500 and the Kahlua Cheesecake is priced at Rs 650, both of which are available for dine-in.
Hyve is available on Uber Eats and also you can always contact them over the phone to place your order as well.
6) Bakes By Bella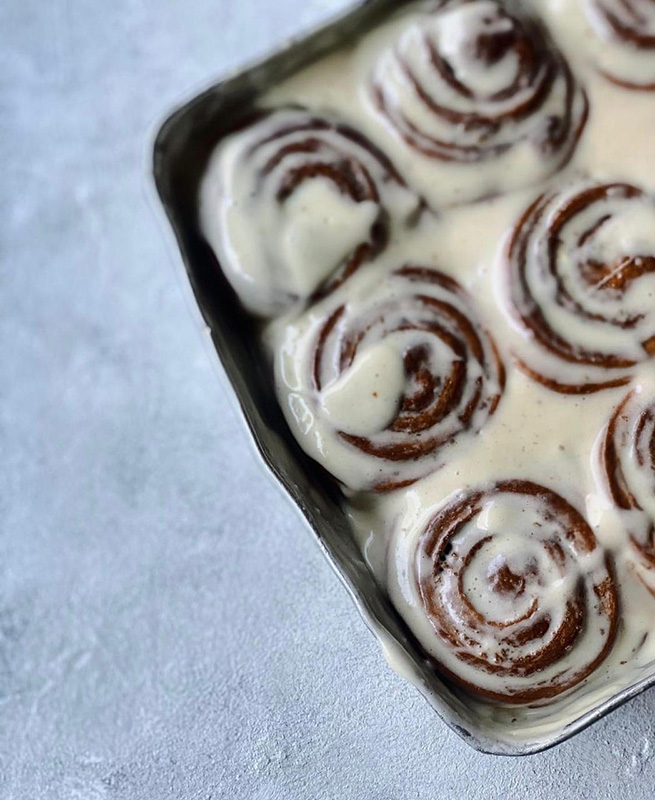 The cinnamon rolls at Bakes By Bella are also a crowd pleaser that can always be coupled with a drink or a coffee. These gooey cinnamon rolls are glazed with cream cheese and they are perfect for any time of the day! The cinnamon rolls are priced at Rs 800 for two pieces each.
Orders can be made at 0777445449 or can be plcaed on UberEats, Pickme Food or Eatme.
7) Crepe Runner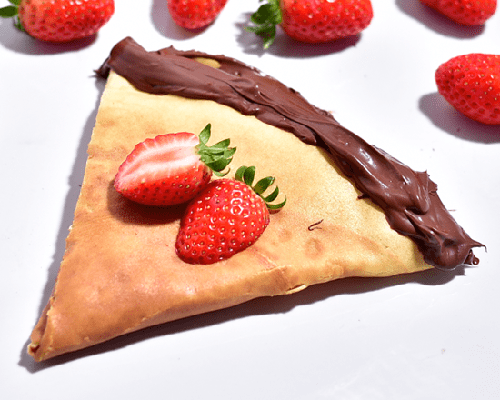 Crepes are always the cherry on top, considering Colombo's dessert scene, and there's no place like Crepe Runner for crepes in Colombo. Crepe Runner has 16 different varieties of their 'sweet classic crepes' which also include M&M and Nutella crepes, Kinder Bueno and Nutella Crepes, Nutella and KitKat crepes, and Nutella and Oreo crepes. They are priced from Rs 350 to Rs 450.
They are available on Uber Eats and you can also contact them at 0760067944.